10CRIC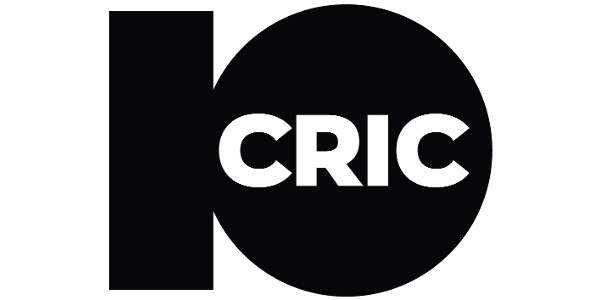 Overview
In This Review
Introduction: What's this casino all about?
Games: What to play here
Promotions & Bonuses: All the best offers
Payment: What options are there?
Online casinos are a dime a dozen in India nowadays. With so many online casino players in India, it just makes sense. However, at the same time, we at Rupee Casinos know how difficult it becomes for you as a player. Think about it for a bit. With more casinos coming up, it becomes equally harder for you to choose one where you want to play. This is one of the top reasons why review these casinos. It ensures that the experts here at Rupee Casinos can go through every online casino website and give their verdict. More importantly, we know what to look out for on a website. So, you don't need to worry about whether the casino you choose is right or not. All you need to do is see what we have to say about it and make your call. We hope that it makes it easier for you to make a decision.
So, with that in mind, we decided to review 10CRIC. They have a lot to offer, and only time will tell if they live up to our expectations. We will go through every offer, promotion and some of the games they have to ensure that their website is up to the Rupee Casinos standard. Only then would you know that you can choose to play here.
What is 10CRIC?
From the outside, 10CRIC looks like a regular betting website. Some might even think that it revolves solely around cricket. But do not let the casino lover in you get fooled by the name. A relatively new online casino brand, 10CRIC has loads of promotions and bonuses for you.
Along with sports betting, you get access to a wide array of online casino games, some of which you will not find anywhere else. For sports betting fans, 10CRIC has more than 60,000 betting events every week and covers 60 different games globally.
Betting limits are highly flexible here and suit the budgets of all types of players. Couple that with a wide variety of payment methods to use, and you have got a goldmine in your hand. Cashing out your winnings is easier than it can every be here at 10CRIC.
Your safety is 10CRIC's utmost concern here, and so is your privacy. They follow all the necessary data protection methods as well as privacy laws that govern them. So, rest assured, your private information is in safe hands. At this digital day and age, we all worry about our data, and rightfully so. But, at 10CRIC, we don't think you will need to worry about that at all. It seems like you are in safe hands. Now, let's take a look at all the different promotions 10CRIC has waiting for you!
Promotions & Bonuses
Before we delve any deeper, we should appreciate the fact that 10CRIC has got every single one of you covered. No matter what your interests lie in, they have got promotions and bonuses for everyone. Equal attention has been paid to both casino games and sports betting with more than ten bonuses for each category. To start with, let's take a look at some of the casino bonuses that 10CRIC has to offer.
Welcome Bonus
Welcome Bonus
10CRIC offers you up to a total of ₹70,000 as a welcome bonus depending on how much you wish to deposit. There are three bonus options that you get: the first is a 100% bonus up to ₹20,000. The other two options are a 75% bonus up to ₹25,000 and 50% bonus up to ₹25,000. The minimum amount that you need to deposit to avail any of these offers is ₹500. However, you need to make sure you enter the correct bonus code stated on their bonus page to ensure that you get the bonus you want.
So, let's say your first deposit is ₹10,000. If you opt for the first bonus, then you will receive ₹10,000 as a bonus, taking your total to ₹20,000. But, if you want to make the most of it, deposit ₹20,000. With a 100% bonus, your total will become 40,000.
Now, after using the first deposit, you can go for the second bonus which gives you a boost of 75%. If you deposit ₹ 30,000, you will receive a bonus of ₹22,500 taking your total to ₹52,500. Even if it is not a 100% bonus, it still gives you quite a boost to your bankroll.
Now, once you are done with this, you get to apply for the third deposit bonus. It is a 50% bonus up to ₹25,000. So, for a deposit worth ₹50,000, you will receive ₹25,000, and your total bankroll would be ₹75,000. As far as welcome bonuses are concerned, 10CRIC has one of the best you can get. Along with all this, you also get ₹5,000 in free bets once you use up your bonus.
You need to be a first-time account holder on CRIC 10 to avail these offers, which goes without saying. You also need to ensure that it is your first deposit. If you have made a previous deposit, then you will not get this offer. The rollover requirement for this bonus is 35x the deposit as well as the bonus amount. The bonus money will be available to you only for wagering. When you successfully meet the wagering requirements, this amount will be deducted from your bonus funds. You have to make sure you reach the rollover requirement within fifteen days of claiming any of these bonuses. Otherwise, it will expire and not appear on your account anymore. If you do wish to withdraw it before time, there are no penalty charges, but you will be losing the bonus as well as any winnings.
Most online casinos in India do not offer much in terms of welcome bonuses. But, 10CRIC is not just any other online casino. These are some of the most generous welcome bonus option that you can have in India, which is the best part. So, go ahead, open an account with 10CRIC and start playing with this bonus. We are sure that you will do that, anyway, because there is no way to resist this.
Live Casino Welcome Bonus
Live casino games are the heartbeat of any online casino. So, what better way to make it even more exciting, but to cash in on online casino bonuses? You can claim a 150% bonus up to ₹20,000 for playing Live Roulette, Blackjack as well as Baccarat with real dealers and of course real opponents! Once you log in to 10CRIC, you need to deposit at least ₹1,000 and use the bonus code to receive the bonus. So, for example, if you deposit ₹5,000, you will receive ₹7,500 in bonus when you apply the code. Now, you can spend ₹12,500 on live casino games.
You can make the most of this bonus if you deposit ₹13,000, but it depends on how much you are willing to spend. You can use the bonus on any of the Live Casino games without any issues. The rollover requirement is 40x, including your deposit as well as the bonus amount.
You have fifteen days within which you need to meet this requirement to retain the money. At Rupee Casinos, where we celebrate Live Casino games, unlike any other online casino guide website, we feel that 10CRIC has one of the best offers that you can get. Our suggestion would be to make the most of it and play till your hearts' content because having a fortified bankroll does give you more opportunities.
Andar Bahar & Teen Patti Bonus
Would you like to win cash while playing two classic Indian card games? Then, 10CRIC is the place to be. For a limited period, 10CRIC is offering a cash bonus of ₹1,000 for playing Andar Bahar and Teen Patti. All you need to do is log in to your 10CRIC account or create one if you don't have an account already (seriously, what are you doing?) and play 100 rounds in total of any of these two games. If you wish to play just one, that's up to you. 
So, for example, if you play 40 rounds of Andar Bahar, you would have to play at least 60 rounds of Teen Patti to become eligible for this offer. Or you can play a minimum of 100 rounds of Teen Patti. The choice is yours. Once your 100 rounds are finished, you will immediately get your ₹1,000 bonus.
But that's not all; you can choose to play any games provided by Super Spade to be eligible. This range of games includes roulette, baccarat, casino war and dragon tiger. But, we all know that nothing can beat our Indian classics like Andar Bahar and Teen Patti. Remember, the minimum bet amount is ₹250, and it does not matter if you win or lose. As long as you play a 100 rounds, you receive your bonus. How cool is that, right? What's more, is that your reward does not come with any wagering requirements and you can withdraw it at any point of time!
Bitcoin Welcome Pack
If you weren't aware of this, 10CRIC lets you deposit money in the form of bitcoin. The best part is that you receive a bonus for bitcoin deposits as well. You can receive a 100% bitcoin bonus up to 50 mBTC plus 50 free spins on the game Book of Dead. The best part is you can use this bonus thrice so that you can receive up to 300 mBTC. You will get this offer for both casino games as well as placing sports bets at 10CRIC.
For the first time, you get a 100% bonus up to 50 mBTC. Then, once you make your second deposit, you will receive a 75% bonus till 100 mBTC and 50 free spins. For the last and third deposit, the reward is 50% of your deposit amount up to 150 mBTC and 50 free spins.
Instead of Indian Rupees, you have to make your first online deposit at 10CRIC using bitcoin if you want to use this offer. You have to deposit at least two mBTC to qualify for the offer. The rollover requirement for this bonus is 35x your deposit and bonus amount. Again, like most bonuses, you need to use it within fifteen days; otherwise, it gets forfeited. You will receive the free spins once your rollover requirements have been met. You will be getting a total of 150 free spins if you opt for all three bitcoin bonuses. Winnings from these free spins will also be rolled over before you can access it in your account.
At this point, we don't think that the actual amount of the bonus matters. The fact that 10CRIC supports bitcoin and encourages you to deposit via this method is excellent news in itself. Anything else is a generous gift. However, we feel that this is a great offer that you should strongly consider. Not only are you getting a bonus of bitcoins but you also get free spins.
Slots Refund Wednesdays
Ever wanted to get back the money you lost on slot games? Well, today is your lucky day. 10CRIC offers you cashback up to ₹5,000 every Wednesday. All you need to do is deposit ₹2,000 in total within a Wednesday to Tuesday period and play any slot games on their website or mobile application. If you do not win, you will get a 15% cashback till ₹5,000.
Every week it starts on Wednesday and ends on Tuesday. Your bonus will be 15% of your total net loss. The minimum cashback amount is ₹400. But you also need to remember if you earn a cashback lower than ₹400, then you will not be receiving it. Again, if your cashback amount goes above ₹5,000, then you will receive only ₹5,000.
The rollover requirement is 35x before you can transfer the cashback from your bonus account to your main account. There are different stake contributions, which you should keep in mind. For more details, it is best to visit 10CRIC's promotions page. You have to meet the rollover requirement within seven days if you wish to retain the cashback.
We love cashbacks at Rupee Casinos. So, this offer is an A-plus in our book. If a casino lets you recover some of your money, then it is a great move, which helps you as well as the casino you are playing in!
Friday Freebies
Freebies are the best, aren't they? Every Friday on 10CRIC you will get free spins and free bets just by playing any casino games. All you need to do is log in any time from Friday to Thursday and play a game. Your minimum total wager should be ₹2,000. You will receive ten free spins and ₹100 free bet to use on Friday.
You will be able to use the free spins on Dragon Stone and the free bet on Basketball games. The value of each free spin is around ₹16. You must use them within 24 hours or else they will expire. The free bet will remain in your account for seven days, and any winnings from it will be withdrawable by you.
Weekly Reload Bonus
You can grab a reload bonus of ₹10,000 not once, but every week you play at 10CRIC. Every week you will have a new promo code to get the 30% deposit bonus for reloading your account.
You need to make a minimum deposit of ₹1,000. So, if you reload your bankroll with ₹6000, then you will receive a bonus of ₹1,800, taking your total to ₹7,800.
You have to meet the rollover requirement of 35x within seven days to transfer your winnings and boost amount to your main account. If you use this in sports betting, then that will not count towards the rollover requirement.
The only thing that we feel here at Rupee Casinos about this bonus is that 10CRIC could offer you a lower rollover amount with a slightly higher boost percentage. There are Indian casinos out there who offer lower rollover requirements and better deposit offers.
Live Cashback Mondays
For the people who love playing Live Casino games and can't seem to get enough of it, this one's for you. At 10CRIC, you can earn up to ₹4,000 cashback if you spend at least a total of ₹2,000 on any Live games. You will get 10% of your money back, up to ₹4,000 which means if you lose ₹40,000, then you get back the maximum amount of ₹4,000.
Your net loss will be calculated after your winnings are deducted from your loss. The minimum cashback amount is ₹400. So, your net loss has to be at least ₹4,000 to receive any form of cashback. The rollover requirement is 40x after which the bonus amount will be withdrawable. You will have seven days within which you need to meet this requirement. Otherwise, it will be forfeited.
Games
Online casino games are slowly becoming mainstream in India. Here at 10CRIC, you get a world-class casino experience with some Indian flavouring added to it. You can play online, and interact with live dealers who will engage with you and pamper you while playing.
The 10CRIC brand is a household name for countries all over Europe thanks to their brilliant betting and odds services. But now, with more and more casino game enthusiasts and the lack of regular casinos, online casinos are the way to go. Playing with real money can give you quite the thrill if you know what you are doing and which game you are playing.
The thing with 10CRIC is that do not let their looks fool you. They have over 800 different casino games for you. You get to play video slots, 3D slots, roulette, blackjack, poker, card games and many more. With a user-friendly interface that appeals to everyone, if you are looking for quality games, then this is the place to be.
And, if you are ever struggling with playing a game, make sure to check out our detailed guides to ensure that you know all the tips, tricks and strategies to win at a particular game.
If that was not all, 10CRIC also offers an android application that you can use to continue playing your games on the go. Having an app that does not crash and lets you extend your exploits on the desktop right at the tip of your fingers is entirely something, isn't it? So, you get all the best games to play on your tablet or smartphone and the freedom to choose from the same promotions you can access on 10CRIC's website. Even the live dealer games can be played on your phone, how about that?
Slots
10CRIC has something unique on their website, which is called wicket slots. We decided to give it a go and tried playing Pinata Fiesta. The graphics are amazing, and the soundtrack of the game makes you keep playing to the beat. Wicket slots are definitely a fun addition to the usual slot games.
Another popular slot game at 10CRIC is the Jumbo Stampede. If you want a flavour of the African Jungle and sweet music accompanying it, then try this out for a fun time. We did, and we don't regret it one bit.
Live Casino
We eagerly wait for our turn to play live casino games in every online casino that we review. A little known fact about their live casinos is that you can use the multi-tab option to play in three concurrent tables simultaneously. The first live game we decided to play was Sic Bo a fan favourite among Indian online casino players. The good thing about 10CRIC's collection is that they have multiple versions of the same game but from different game developers.
This means that you can enjoy the same game in different forms, and never get bored again. Plus, this was the first time we tried out the Sic Bo game from GPI, and even though it looked a bit cluttered, it was still pretty fun to play.
But, did you know that 10CRIC is one of the few Indian online casinos that offer traditional Indian games on their live games platform? Yes, you heard us right. Now, you can play Andar Bahar and Teen Patti with live dealers. On top of that, if you have checked the bonus section, you will see that they have offers particularly for those two games. At Rupee Casinos, we are a big fan of these two games, so it was a no-brainer and we had to try it out.
We tried playing Andar Bahar, which was an amazing experience. The best part was the feeling of playing live after such a long time. Now, we know that there are a few variations when it comes to the rules of this game. At 10CRIC, this version is known as Speed Andar Bahar. A game card is chosen by the dealer at the very beginning of each round and placed in full view in front of you. You now get the chance to place your bet on the Andar side (on the left) or the Bahar side (on the right). 
Once you place your bets, the dealer places cards on both sides alternatively. She will do this until the number of the game card that was placed in the middle at the very beginning matches the number of a card that she draws from the deck. If you placed your bet on Andar and the card with the matching number falls on Andar, then you win your bet. It's a simple bet, that is based on chance, but, if you are bit observant, you can make the right moves and win big.
The minimum bet for Andar Bahar is ₹250 while the maximum is ₹5,000. One important thing that you should remember is that wins on Andar wins back 90% of your money while if you bet on Bahar and won, you get back 100% of your bet. 
If you ask any Indian, they will tell you that Teen Patti is the Indian version of poker. The truth is, they are correct, for the most part. Teen Patti is your typical game of chance where card combinations help you win. As the name of the game suggests, three cards are involved, much like a three card brag game or more commonly what is known as poker. 
Just like poker, you place your bets first and then the dealer deals you three cards face up. Here, you also get to place bets on pairs or a six card bonus apart from the standard ante bet. If you get a pair or better in any of the cards dealt to you, you receive a win. For the 6 card bonus, your three cards and the dealer's three cards are combined to create the best 5 card combination that is possible. If you qualify for a payout then you win, but if you do not, then the dealer collects the 6 card bonus wager.
One thing that you should keep in mind that the minimum bet amount is ₹250, while the maximum is ₹5,000 similar to the game of Andar Bahar. Overall, these two games are a great addition to the 10CRIC game library. We are thrilled and honoured to have been able to try it out before anyone else. If you were not sure, we urge you to go give these two games a try. It's fun and there is no better feeling than to play your traditional Indian card games online on such a great website!
Now, moving on, we tried the brand new 2 Hand Casino Hold 'Em poker game. This one needs a lot of concentration as you can choose to bet on two hands at the same time. The dealer calls the ante, and if you are lucky, you can win twice at once. It's an excellent game for the hardcore poker fans out there who want to take up a new challenge.
Table Games
Casinos, whether it is online or offline, have all sorts of table games. It's like an essential thing that any casino should have. So, without further ado, let's see how their Blackjack game is. If you follow our reviews regularly, you will know that we always try the Blackjack game in every online casino to make sure the most popular yet simplest of table games are suitable for everyone to play.
The single hand blackjack did not disappoint. With that classic video game music in the back and a user-friendly interface, it's a must-play for every beginner reading this.
Another classic game would be the Roulette 3D. What sets 10CRIC's version of the classic game apart from everyone else's is the ambience it sets. You get to see the usual roulette wheel and the board where you place the bets. But you can hear the chatter of people in the background that you would typically hear in a regular casino, the clink of glasses and the voice of a dealer asking you to place your bets. It's these little details in all the games that they have which makes 10CRIC such a great place to play.
Our verdict would be – 10CRIC is a stellar online casino. With 24/7 customer support and fancy online games, you get the best of the best here. You can play in a secure place where your personal information is safe. On top of all that you get to experience something out of this world. If you like live casino games and poker, then this will be your paradise. Along with that, a nifty mobile app adds the cherry on top.
Front of the House
Needless to say, 10CRIC has quite an attractive website. They have kept it simple in terms of colours. You can access all the different parts of their website using the top menu. There is also a toolbar right below it that lets you access the popular components of their website. The home page acts as a centre of their sports betting features. And, this is precisely where they went wrong.
Despite having a wide variety of casino and slot games, they fail to mention any of them on their homepage. So, for a new player, if they do not read this review, they will probably think that 10CRIC is just another sports betting website. But, that's not true at all.
Overall, they have a fantastic website, and the front page looks dashing. Every single thing that you may need is listed out here. The only thing that is missing is their casino promotions, which is nothing short of a tragedy. We do hope that 10CRIC gets it right so that players know how good an online casino they are.
Payment Options
10CRIC offers players a wide range of options when it comes to depositing and withdrawing money from their 10CRIC accounts. You have your regular bank transfer, Credit/Debit Card (Visa/Mastercard), AstroPay pre-paid cards, IMPS via Jeton Wallet, Skrill, Neteller, EcoPayz, Bitcoin and Cash collect / Cash on Delivery (available only for players residing in Bangalore).
But, what makes them truly stand out is the option of depositing bitcoin. More importantly, you get to cash in on great offers that give you an incentive to invest in bitcoin and then use it here. We mentioned the bitcoin welcome bonus before.
A 3 fold match deposit bonus worth ₹70,000 awaits you at 10CRIC! Let your dreams come true and start playing here right away!