Casoola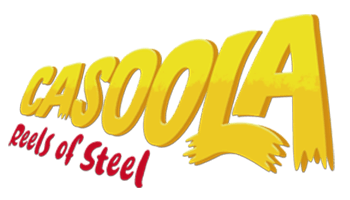 Overview
In This Review
Introduction: What's this casino all about?
Games: What to play here
Promotions & Bonuses: All the best offers
Payment: What options are there?
India has witnessed unprecedented growth in the online casino market. Over the past couple of years, new online casinos have emerged left, right and centre. Some of them are, in fact, the best sources of online entertainment this country has ever seen. As a premium online casino guide, at Rupee Casinos, we ensure that our reviews give you a 360-degree view of these casinos.
This review is going to be quite unique in more ways than one. We are going to feature one of the funkiest online casinos that India has ever seen. Our advice would be to brace yourself because you are going to be floored to see what this one has to offer. Trust us when we say this because this is something that you have never seen before.
If you are looking for entertainment that keeps on giving, then for you, we have Casoola. This online casino promises to blow your mind. We are not even kidding when we say this because Casoola is changing how online casinos look and feel. It is revolutionising the whole way you play games online. We had high expectations from this casino, and what can we say, it did not disappoint us.
What is Casoola?
There are online casinos, and then, there is Casoola. Apparently, a while back, something strange happened while doing a virtual reality experiment. A pet-bot called Caszilla got out. It is not known precisely what happened during the experiment. Nothing bad happened, though. Caszilla started running this online casino instead.
Despite being a bot, Caszilla has proved to be an excellent source of entertainment for Indian players. Other websites do not even stand a chance against him in any way. You get great bonuses, amazing promotions, and an endless supply of games. But, that's not all. Caszilla brought friends from his robot VR world. With Wiktoria, Sgt John Tango, Armando, Fernando and Spike the Bonus Hunter, Casoola has made sure online casinos are never the same ever again.
Now, let us move on to the more critical aspects. Casoola has a license from Malta Gaming Authority. So, this ensures that they are a safe place for you to play. It also means that you do not have to worry about any sort of frauds or scams. If that was not all, Casoola promises not to spam you, and they take your privacy extremely seriously. In our long experience of dealing with online casinos, this place has one of the best privacy policies that the Internet has to offer.
Bonuses
Every online casino needs to attract players. There is nothing wrong with offering lucrative promotions in return. As a matter of fact, that keeps your players happy and entertained. What should matter to you as a player is whether these bonuses suit your playing style? A lot of players do not realise this, but not all bonuses are well-suited for you. Some online casinos offer limited promotions, which means that you only get to opt for that offer within a certain time frame. If you do not take up that offer then and there, there is a possibility that you will not be able to avail it any time soon. It can be a great opportunity for you to make the most of what an online casino has to offer. This means, you should not waste any time, and grab the offer that you find attractive. Time is of the essence, therefore, think carefully before making your selection.
Let us take a look at what Casoola has to offer.
Welcome Bonus ₹30,000 + 20 FREE SPINS
Casoola, on behalf of Caszilla, offers you a welcome bonus, unlike any other. Not only do you get a 100% match deposit bonus but you get it on your first FOUR deposits. Yes! You heard us right. Instead of one welcome bonus, you are practically getting four, one after the other.
The first bonus gives you a 100% bonus up to ₹10,000 + 20 Free Spins. For example, you decided to make a deposit of ₹3,000, then you will receive ₹3,000 as a bonus along with the 20 free spins. This will bring your total money on Casoola up to ₹6,000.
Now, maybe you want to make another deposit. Well, Casoola certainly has got you covered. In your second deposit, you get a bonus of 50% up to ₹10,000. This means a deposit of ₹3,000 will get you a ₹1,500 bonus taking your bankroll to ₹4,500.
If you are fancying a third and fourth deposit after this, then you are guaranteed a 25% bonus up to ₹5,000. If you make a deposit of ₹3,000, then you will receive ₹750 which will let you play with ₹3,750.
Remember to use the bonus codes mentioned on the Casoola website for your second, third and fourth deposits. Your free spins with the first deposit will get credited instantly for the game Starburst. Make sure you apply for the welcome bonus right after you sign up for a new account.
Things to keep in mind is that you need to deposit a minimum of ₹800 to avail any of these bonuses. You are only allowed to claim this bonus if you do not claim the other Live Casino Welcome Bonus. There is a wagering requirement of 40x for the bonus as well as winnings from the free spins. Remember to use your rewards within 14 days of being issued to make the most of it.
Live Casino 100% Welcome Bonus
If you fancy live casino games, you better say hi to Fernando at Casoola. He is offering you a 100% match deposit welcome bonus only on live casino games. Of course, if you opt for this promotion, you cannot go for the other welcome bonus that we were just talking about previously. This is a pretty straightforward bonus where you receive up to ₹8,000. Let's say you deposit ₹5,000. Then, you will receive ₹5,000 as a bonus. This means you now have ₹10,000 to spend on live casino games.
You need to make a minimum deposit of ₹800 to ensure you qualify for the bonus. There is a 40x wagering requirement that you need to fulfil. This bonus is valid for 14 days, so make sure you make the most of your time with Fernando.
Weekend Bonus up to ₹8,000
There is nothing like a weekend where you can party with Spike. Every Friday, you can get a 50% weekend bonus up to ₹8,000 that can help you have a great time during the following weekend. To qualify, you have to make a minimum of two deposits after joining and deposited as well as wagered more than ₹4,000 in the past 7 days.
Table games, live dealer games and classic slots do not contribute to the 40x wagering requirement. You can only claim this on Fridays; hence our advice would be to plan this in advance. The minimum deposit amount required to avail the benefits is ₹800. For example, if you deposit ₹6,000, then you receive ₹3,000, and you have ₹9,000 to spend during the weekend.
Monthly Special Bonus up to ₹8,000
Make sure you talk to Armando because he often has a great monthly bonus offer waiting for you. You receive a no-strings-attached 25% bonus up to ₹8,000. The only condition that you need to keep in mind that you can only have one active bonus at a time. If you want our advice, go for this bonus once you have exhausted all the welcome bonuses. The minimum deposit stays the same at ₹800, and there is the usual 40x wagering requirement. If you deposit ₹10,000 and want to opt for this bonus, you will receive ₹2,500 as a bonus. This means now you have a neat ₹12,500 to play with on Casoola.
Now, if you want the Rupee Casinos' verdict about Casoola, we can tell you that we could not be any happier. The versatile nature of their offers ensures all types of players can play here. Not only do we recommend that you play here, but we want you to make use of all these fantastic bonuses that you will not be getting elsewhere.
Games
No matter what everyone says, at Rupee Casinos we get excited like a bunch of schoolboys during break time when it comes to checking out games. Casoola has proved to be a grand online casino so far, and you would not be surprised at the great games they have to offer. Let us go through all the different categories one by one.
Slots
To make sure the free spins are worth it, we played Starburst. It's a cross between a space, galaxy-themed game and a typical classic casino slot games. With its futuristic music, this game certainly does not fail to transport you to some faraway planet. Although the graphics seem kind of dated, it is worth spending your free spins on this and win some money while you are at it.
The next slot games that we tried was Fire Joker. The primary reason why we decided to play this game is that it has a Las Vegas-type slots design. We usually always go for themed slot games in our reviews but thought it was time we could inject some freshness by trying some classic-looking games. It is quite an enjoyable, easy-to-play game, so go ahead give it a try.
For the last slot games, we wanted to try out from Casoola was Pirate's Plenty: The Sunken Treasure, which as the name suggests, is a pirate-themed game. There is an added dimension to this game, where you have to collect maps to win a mega-grand prize. If you are looking for a slot games with some extra excitement, then do not forget to check this one out.
Table Games
At Rupee Casinos, we love playing blackjack. If you have been following us for some time, you will know that it is our favourite game. However, lately, we have been playing a lot of First Person Blackjack. If you have not tried it, drop everything and just play it. We promise you that you will not be able to go back to regular blackjack. If you want to play a few rounds of blackjack by yourself without having to worry about a dealer speaking, then, this is the best option you have. Superior graphics are just the tip of this fantastic iceberg.
Next up was Casino Hold'Em. This is a straight-up simple Texas Hold'Em poker game where you play against the computer dealer. As far as poker is concerned, knowing your hand is vital. Since you are playing against a computer, bluffing is not really your priority here. Make sure you know when to fold so that you can cut your losses, and when to ante up when you know you have a sure win.
The last game we tried is a bit of a whacky one. It is called Bowled Over. We have not seen this game anywhere, and sometimes it's just fun to play something unique like this. There is not much to do, and it is mostly a game of chance, somewhat similar to regular slot games. Two games are happening side-by-side, and you can place your bets accordingly. On one side you win money if the bowler hits the wicket, and on the other hand, you earn some cash if three players have the same number.
Live Casino Games
Casoola has a fantastic collection of games, there is no doubt about that. So, we decided to be a bit adventurous and try out a game called Mega Ball. If you remember super lotto and how they would call out lottery numbers on TV, then this game is exactly like that. You buy scratch cards at the beginning of the game, and then you can see your numbers while the lucky numbers start popping up on the screen. On top of that, you also get a multiplier which gets added in the end.
Following our sense of adventure, we decided to play Double Ball Roulette. As the name suggests, it is a classic game of roulette, and there are two balls. If you place an inside bet, only one ball needs to win, but if you go for an outside bet, both balls need to win. If you have not played it ever, perhaps this is your chance to try and see if you like it. The game is quite good, and if you win, you can win a lot, so go ahead, give it a try.
So, for the last game of this review, it was time to play some Lightning Dice. Nothing gets your adrenaline rushing through your veins than a few rounds of this fantastic game. You place a bet on any number. Each of these numbers has a multiplier. On top of that extra bonus, multipliers get added to three select numbers each round. Then, the three dice are rolled, and if the total adds up to the number you placed your bets on, then you win. If your number got the extra multiplier, then you win big!
Front of the House
The homepage is always your first impression on a website. At Rupee Casinos, we feel that promotions and games are essential. Still, we should spare a moment for the presentation of a website as well. The reason for doing so is because a good casino will pay attention to its homepage. They will try to have a good quality presentation that will get you hooked. Now, let's take a look at what Casoola has done.
Casoola's homepage is a sight to behold. Marvellous would be an understatement at this point. Their bright red colour is soothing rather than a glaring eyesore. Their robotic creations are always popping up all around, especially on the revolving banner on top. With its golden yellow lettering, the brand name seems to shine through everything else.
As you scroll down, you can probably see the hole that Caszilla made when he made his way into this world. You can check out all the hot games, the slots and jackpots, the live casino, and other casino games. Their website is simple despite its unusual nature which is a great thing. It does not 'try too hard' to impress you or us. Their homepage ends with short and sweet descriptions about their services. You can also see all the different game providers, licenses and regulation details that Casoola adheres by, so you can relax.
Despite their fabulous and funny presence, they appear sophisticated when required. This is the sign of a grand online casino. Casoola not only scores high points but wins our hearts while doing so.
Payment Options
Well, when you are playing online with real money, payment options are a matter of concern. Luckily, as with most things on Casoola, this is something you do not have to worry about. You have access to some of the most popular and best payment options that you can possibly lay your hands on. You do not have to worry about any sort of fees whatsoever. There are zero hidden charges. This means peace of mind for you, and more accessible deposits and withdrawals.
When it comes to deposit methods, you have VISA, Mastercard, Maestro, Skrill, Neteller, ecoPayz, Jeton and MuchBetter. The minimum amount you need to deposit is ₹800. For all payment options, the maximum deposit amount is capped at ₹400,000 except ecoPayz, whose maximum limit is ₹80,000.
For withdrawals, you can use Skrill, Neteller, Bank Transfer, MuchBetter, and Jeton. Now your minimum withdrawal amount remains the same at ₹800. The maximum amount that you can withdraw is capped at ₹180,000 per transaction for all methods with no exception. All the options allow you to withdraw your winnings instantly except bank transfers.
Ultimately, Casoola managed to blow our minds and convince us that it is perhaps one of the best online casinos in India, if not all over Asia. Great things await you here with a substantial ₹30,000 bonus ready to welcome you with open arms. It's time for you to start winning!