FreeBitcoin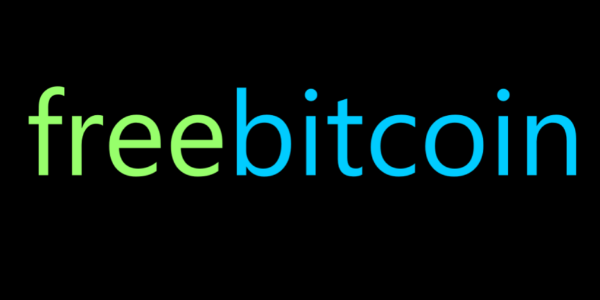 Overview
In This Review
Introduction: What's this casino all about?
Games: What to play here
Promotions & Bonuses: All the best offers
Payment: What options are there?
At Rupee Casinos, we live and breathe online casinos. But, if you look closely, you will realise that we appreciate games of chance and luck more than anything else. We all love the thrill it gives and the amazing satisfaction one feels after winning big at Roulette or Teen Patti. So, with that spirit in mind, we decided to venture a bit further.
Before you proceed any further, we must tell you that this review is going to be a bit different than the ones that you might have read here.
We are not going to talk about traditional games of luck and chance that you would usually play in an online casino. Instead, we are going to look at the future, while we stay rooted in the games we like. In this review, we will be taking a look at Freebitcoin, a bitcoin faucet that relies on lotteries, dice games and lucky draws. As we said before, we are going to be taking a look at games of chance, but with a little twist.
What is FreeBitcoin?
FreeBitcoin is a bitcoin faucet. This means you can earn bitcoin without investing any money. Sounds amazing, right? Most of you have heard of bitcoin, which is a decentralised cryptocurrency. It is a virtual currency that is secured with the help of cryptography, so there is no chance of counterfeiting or fraud. Bitcoin is now one of the most traded cryptocurrencies in the world, making it popular amongst people who are looking to invest.
FreeBitcoin was set up in 2013, and it operates out of the British Virgin Islands. It's no surprise that FreeBitcoin is the third-biggest online gambling platform in terms of traffic according to this study. With more than 41 million people placing bets in the span of a year from 2018 to 2019, there is no reason why you should not be trusting FreeBitcoin.
But coming around to the initial query: what is a bitcoin faucet?
It is a reward website for Bitcoin enthusiasts, who have to complete tasks or captchas to earn satoshi. Now, satoshi's are the units that make up a bitcoin. To illustrate this further, let's take a look at these numbers: 1 Satoshi = 0.00000001 ฿ (Bitcoin).
So, it will take a hundred-million satoshis to earn a bitcoin. FreeBitcoin allows you to collect satoshis or fractions of bitcoins when you fill in captchas. One thing that you need to realise is that this is not some get rich quick scheme, but a systematic way to build a secondary source of income without spending a dime.
As the world of cryptocurrency and bitcoin is still new to people, bitcoin faucets such as FreeBitcoin serve as an educational portal to understand how it works. You are not parting with your hard-earned money, so there is no risk attached at all. But, at the same time, you are learning more about how cryptocurrency works and earn some bitcoins over time.
The best thing about FreeBitcoin is the fact that you win all the time. The amount that you earn is based on chance, but there is no chance that you will lose at all. Change is the only thing constant in life, so if you are bored of playing casino games, give this a try and enjoy the difference.
Bonuses
As we have mentioned before, this is not going to be your regular online casino review. So, any thoughts that you might be having about seeing deposit bonuses and slot cashbacks, you should forget about those. Also, since you are not depositing any money of your own in the first place, all bonuses that you see here are yours for the taking.
Bonuses are the lifeblood of online gambling. And, in this case, it can help you win satoshis and bitcoins that can improve your chances of winning even bigger rewards. Just think about it, you do not need to invest any money of your own at FreeBitcoin. All you need to do is create an account, and you start getting showered with satoshis.
Golden Ticket
The first FreeBitcoin bonus in our spotlight is winning a Lamborghini Huracan LP 580-2. We are not making this up, trust us. This is probably the most outrageous yet amazing bonus we have ever seen or reviewed in the history of online casinos. To become eligible for the bonus you need to play Multiply BTC or place a few bets at the Betting section. Every time you bet or wager a total of 500,000 satoshis or 0.00500000 BTC, you receive a FREE Golden Ticket.
You can also buy golden tickets for 25,000 satoshis or 0.00025000 BTC each. The more tickets you win or purchase, the higher your chances will be to drive away with a cool, new Lambo. The winner will be chosen through a fair lottery drawing process. If you win, and we hope you do, then you will only have to bear shipping costs and taxes. But, if you think that's too much of a hassle, you can opt to receive US$200,000 instead of the car in bitcoins. So, if you win, you can encash your winnings directly, and think of it as a bitcoin investment.
When you receive or buy a ticket, you are assigned a ticket number for all the tickets that you own. Through a seemingly complicated yet foolproof process that includes publishing the result on Twitter to prevent any tampering, FreeBitcoin has gone out of the way to put everyone's mind at ease. The way the winner is chosen is quite transparent, and you can see it for yourself on the FreeBitcoin website, if you want more details.
Free Spins
FreeBitcoin offers free spins every hour. Every hour you get a chance to win free bitcoins worth up to $200 as well as two free lottery tickets and two reward points. You can use those lottery tickets for the weekly lottery that takes place here and have the chance to win up to $2,000 worth of bitcoins or buy new electronics by accumulating reward points.
To receive your free bitcoins, all you need to do is log in to your FreeBitcoin account. If you do not have an account yet, sign up to FreeBitcoin, and you will be directed to the free spins page. In fact, every time you log in, that's the first thing you will see.
Depending on the number you roll, you will receive a corresponding reward in your account. So, for example, if you get a number between 0-9885, then you receive a payout of 0.00000027 bitcoin. Or if you roll a 10,000, you receive 0.02714209 bitcoin. There are four other payout amounts that you can win depending on the number you roll, but 10,000 is the highest you can go.
The best part about this bonus is that you can come back to see what it has in store for you every hour. No online casino can give you bonuses that keep on rewarding you every hour, but as we said, FreeBitcoin isn't just another online casino.
Weekly Lottery
When you are playing at FreeBitcoin, you get the chance to earn and buy lottery tickets. Just like the Golden Ticket lottery, the weekly lottery is a provably fair online lotto that takes place weekly. 10 FreeBitcoin users get a chance to win up to $4,500 in free bitcoins. You need to ensure you have one or more lottery tickets so that you are eligible to take part in it.
If you win, your winnings will get transferred to your account. The process to win is simple. You accumulate enough lottery tickets and increase your chances of winning. As long as you keep buying tickets throughout the week, you can ensure that your possibility of winning gets better.
Wagering Contest
Every month at FreeBitcoin you can win up to $21,600 in prizes thanks to their wagering contest. To win, you must be one of the top 10 users who placed the maximum amount of bitcoins in bets for the duration of that month. All bets that you make, including those in Multiply BTC and jackpots, will be eligible and contribute to your total.
For every 1000 satoshis that you bet, it will contribute to your monthly wagering amount. The more you wager, the higher your chances of winning. You also get to monitor your contributions in the personal stats page so that you can keep track of how much you have invested and push yourself even more to win it!
Referral Contest
At FreeBitcoin, most offers are unbelievable as they come with a nice twist to it. Here, if you refer a friend or two, or maybe ten, you earn commissions for your whole life! That's not all; you make 50% in commissions since you referred your friends to play at FreeBitcoin.
Once your friends start playing the HI-LO Dice Game, you have the opportunity to win $10,900 every month. Just like the wagering contest, you need to rank in the top 10 user list, which is calculated according to the combined wagering volume of your friends for that month.
All bets that your referrals make in Multiply BTC and jackpots will be taken into account. The more your friends bet, the better your chances of winning this prize will be. You can get all your friends to play here, and increase your chance to win this contest every month!
Multiplier Bonuses
No matter what game you play on FreeBitcoin, you will be receiving reward points. Now FreeBitcoin randomly assigns multipliers every week, which can give you a boost while earning these reward points. So, for example, if they email you this week saying you will receive a multiplier of 5x, it means that instead of earning two reward points, you will be making ten.
But, what's the point of winning these reward points? Once you have accumulated enough reward points, you can use it to redeem electronics and gadgets that they have on their website. So, the more you play, the more you win, and at the end, you get to win cool stuff like an iPhone. The best part is, you get to do all this without investing a single cent of your own money.
Games
We are going to begin this section with our usual disclaimer that it is going to be a bit different than our casino games reviews. The thing that you need to understand is games at FreeBitcoin are straightforward and do not have complicated rules. They are simple games of chance that allow you to accumulate and win bitcoins and satoshis depending on your luck.
So, the first game we decided to review was the Bitcoin Dice Game. This game as with all games and bonuses on this website is provably fair. If you would like to know more about the details about this process, visit FreeBitcoin about more information, but, rest assured all measures have been taken to ensure fairness across games. So, coming back once again to the game at hand: there are two options in the game, HI and LO. You have to choose one of them to place your bet.
In this game, you have the opportunity to multiply your bet up to 4750x and receive a free lottery ticket along with one reward point for every 0.00000500 BTC you bet. Since the golden lottery is an ongoing event, you will also receive one free golden ticket for every 0.00500000 BTC that you spend.
To top it off, FreeBitcoin offers some of the best features to ensure you make the most out of these games and win as much as possible. First, you get the option of automatic and manual betting. If you are in a rush, or you want to do something while playing, then automatic bets are for you. It allows you to set the parameters and see your winnings unfold in front of your eyes.
You also get to choose your odds which automatically calculates your risks and your chances of winning. This is convenient for people who wish to play safe or go for more significant rewards. But, if you do roll 8888, apparently the magic number over at FreeBitcoin, you end up winning the jackpot.
The second game on our list is Betting. You can bet on popular events such as football games, as to which team will win, or whether the game will end in a draw. Estimated odds are displayed when you place the bet along with the percentage of bets placed in each category to see what the majority is backing. Placing bets is a straightforward game, and once the event is over, depending on your wager, you will either win or lose. But, the best part is you placed bets using the bitcoins and satoshis you won on the website, so it doesn't matter whether you win or lose. Just enjoy yourself and keep betting!
Front of the House
As we near the end of the review, it's time to take a look at FreeBitcoin's front of the house or homepage. If you are a regular follower of Rupee Casinos, you will know that to us, little things like this matter a lot when we look at the bigger picture.
While a casino can have great games and jaw-dropping bonuses, without an attractive homepage, no player is going to hang out for long on that website.
However, that's not a problem here at FreeBitcoin. They have a stylish website with a soothing hue of yellow and golden all over. When you step inside their website, the first thing you see are the different ways you can win bitcoins and how many bitcoins have been won by users so far. You also have the option to create a new account to start playing.
But, if you are the curious type, like us, you can scroll down and see the fantastic features that FreeBitcoin boasts of and trust us, all of them are true. From free hourly bitcoins to the chance of winning a Lamborghini, it probably cannot get any better than this.
But, do keep in mind, once you log in, you will be stepping into a whole new world. Forget the homepage you now saw. Prepare to be transported back in time to the 80s and step inside one of those gaming arcades. Colourful texts and ever-changing numbers surround you, where playing games is never a dull moment. Overall, we feel that FreeBitcoin is a leader in bitcoin casinos and online gambling, and it would be a shame if you did not check them out. The best part is, there is no KYC or documentation process. All you need to do is open an account and start playing!
Payment Options
Since you are not depositing any money, you do not need to worry yourself regarding deposit methods. But, you will be receiving bitcoins, so, you need to have a way to withdraw your winnings. When it comes to bitcoin, there are dedicated bitcoin wallets that can help you keep your bitcoin safe. When you are at FreeBitcoin, your satoshis or bitcoins will be saved in a micro wallet.
However, these micro wallets have limits in terms of the amount it can store. Make sure to transfer your winnings in bulk or once they reach the maximum limit of your micro wallet. This will ensure that transfer fees are kept at a minimum. For example, if you transfer your satoshis every time you win, chances are, your fees will cancel out anything you earn. So, the more you move at a time, the more you get to save on fees. You will incur charges to transfer bitcoins anyway, so if you keep this helpful tip in mind, it will help make the most of your rewards.
But, you will need to create a bitcoin wallet where you can transfer your winnings from the micro wallet. While micro wallets are created automatically on FreeBitcoin, you will need to look for a regular wallet to keep your bitcoins safe and save it for your future. There are different wallets on the Internet, so it depends on what your requirements are. Make sure to read a few reviews on those wallets before making a decision.
If that wasn't all, you also get to accrue interest on your bitcoin balance with FreeBitcoin. As long as you have a balance of 30,000 satoshis or 0.0003 bitcoin, you can earn an annual interest rate of 4.08%. If you refer any of your friends, you will receive a 25% referral commission on any interest earned by your referrals.