Genesiscasino
Terms & Conditions Apply
Genesiscasino
Terms & Conditions Apply
Genesiscasino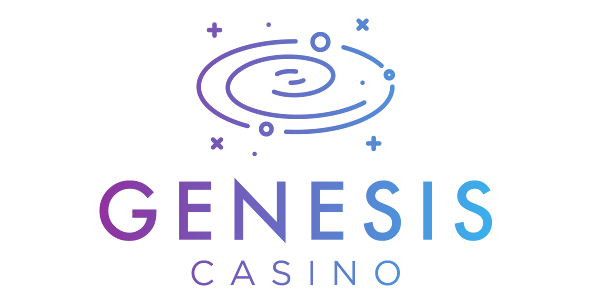 Overview
In This Review
Introduction: What's this casino all about?
Games: What to play here
Promotions & Bonuses: All the best offers
Payment: What options are there?
India is now home to numerous online casinos. Even a decade back, if someone were to say this, we would have laughed in disbelief. But, casino lovers can rejoice now for having so many options available to them. However, with lots of options comes the problem of choice. Which casino should you choose to play and which one should you try to avoid?
At Rupee Casinos, we write these reviews to answer your questions. Whether an online casino is worth your time or not, is something we will help you decide. In the end, it will be your decision, but we promise to help you as much as you may need. Now, in this review, we will be discussing one of the newer arrivals in India, Genesis Casino.
We will talk about the different promotions, games and payment options available here. As a player, there are various aspects of a website that we keep in mind while reviewing casinos. For example, having the best games does not always mean the promotions are good enough or that you will have a great experience using the website. So, let's talk more about Genesis Casino and see what they have to offer!
What is Genesis Casino?
This brand is unlike any that you will see in India. As their name, Genesis suggests, they will take you to the origin of a vast galaxy of more than 1300 games.
They promise that while you experience the idea of space and the vastness that lies beyond it, you will be deeply rooted in your earthly home where you can enjoy your winnings.
Your safety and security come first. Genesis Casino uses an SSL connection along with PCI Compliant Methods to ensure your journey to the unknown is smooth and enjoyable.
The company that is responsible for this great website is Genesis Global Limited who promise that this new casino is going to take you on an adventure in space. Trust us, when we say this, it seems like Genesis Casino is a fantastic casino, but we will be surer as we check their promotions and games.
Promotions
In the world of online casinos, promotions are a dime a dozen. So, what matters is you choose a brand that offers you something that you can use. At Genesis Casino, you get the option to choose which bonus suits your play style. You can deposit your money and see what reward will help you benefit. Now, let's take a look at the bonuses they have to offer.
Welcome Bonus
Genesis Casino promises that this bonus will undoubtedly add the Bang! you need to kickstart your online casino account. You get up to ₹30,000 plus 20 free spins as a welcome offer.
This ₹30,000 bonus is split into four parts. When you deposit money for the first time, you get a match deposit bonus of ₹10,000 and 20 free spins. So, if you decide to deposit ₹1,000, then you receive a 100% bonus of ₹1,000 and 20 free spins. Now, your total deposit is #₹2,000.
For your second deposit, you get a 50% match deposit bonus up to ₹10,000. For example, you decide to deposit ₹2,000, then you will receive a bonus of ₹1,000. This will take your account balance to ₹3,000.
Now, when you want to make your third and fourth deposits, you get a 25% match deposit bonus up to ₹5,000 for both. Let's say, if you decide to make deposits of ₹2,000, you end up receiving a ₹500 bonus for your 3rd and 4th deposits. This takes your total balance to ₹2,500.
There are a few things that you should keep in mind while applying for this bonus. You can claim only one bonus offer, and there is another offer, which we will be talking about right after this. The minimum deposit required to receive the benefits of this offer is ₹800. It would be best if you wagered your bonus 40 times since you can withdraw your bonus or any winnings only after that.
Remember, the free spins will be valid only for 72 hours after you opt for the bonus. So, make sure to make the most of them within that time. You can withdraw a maximum of ₹8000 in winnings from the free spins. Another vital point to note is that if you use Skrill or Neteller to make your deposit, you WILL NOT BE eligible for the bonus.
At Rupee Casinos, we feel this is a great welcome bonus. It's best suited for new players who are just starting or regular casino players who have some budget. It is not meant for high-rollers. Having four parts to it means that you can test the waters before making more significant deposits and still earn rewards for them. Genesis Casino has nailed the idea of an excellent welcome bonus in India, that's for sure.
Live Casino Welcome Bonus
Genesis Casino looks after all players, and if you are a live casino fan, then this bonus is for you. There are no strings attached to this reward, and you receive a straightforward 100% match deposit welcome bonus up to ₹8,000 when you make your first deposit.
Do note that if you opt for the other welcome bonus, you will not be able to take advantage of this. So, if you want to opt for this, make sure that you make the most of it. You will only get to use it once, so you should consider depositing ₹8,000 or any amount close to it.
You can only use the bonus amount to play in live casino games which goes without saying, and it comes with a 40x wagering requirement. The minimum deposit amount required is ₹800, and both Skrill and Neteller cannot be used to take advantage of this offer.
While not including Skrill and Neteller seems like a potential downside to this bonus, you still have other options available that you can use to deposit money. This is a grand casino, with fantastic live casino games, so you are not going to be disappointed.
Weekly Bonus Mission
If you thought that was all that Genesis Casino had to offer, then think again! You can now get a weekly bonus of 25% up to ₹8,000 on every Friday of the week. You have to make sure that throughout the week, you deposit at least a total of ₹4,000 from Monday to Thursday to reap the benefits before the weekend starts.
You need to make two separate deposits amounting to at least ₹4,000 if you want to get your bonus. So, for example, if you deposit ₹2,500 on Tuesday and ₹3,500 on Thursday, your total deposit amount for that week is ₹6,000. This will mean, on Friday you will receive 25% of ₹6,000 or ₹1,500 as your reward.
Your bonus will be valid for 14 days, so make sure you make good use of it before that. It comes with the usual 40x wagering requirement that is similar to all the other bonuses here.
We feel that this is an excellent addition for returning and regular players. If you want to take advantage of this, our advice would be to use it after depleting your welcome bonus. This is because you can only have one bonus active at a time. So, it would make sense to reap the benefits of a 100% match deposit bonus before opting for the weekly 25% bonus.
Lightspeed Monday
Now, that Genesis Casino has taken care of your weekend plans, it is time to make sure that your weekdays are smashing! If you choose to deposit any money more than ₹800 from Thursday to Sunday, you will receive free spins on Monday.
The best part about all this is that you get to experience free spins for different games every week! You can only use this bonus to play on video slots. Our advice would be to opt for this bonus if you are mostly a slots player and enjoy playing them all the time.
10% Live Casino Cashback Bonus
Who said that online casinos are only there to take all your money? In fact, Genesis Casino right here gives you back 10% every Tuesday! If you play live casino games, then this will help you get ₹16,000 in cashbacks. You can opt for this offer every week. Just make sure you visit the promotions page to opt-in every time you want to avail this offer.
You have to lose at least ₹1,600 or a maximum of ₹1,60,000 to receive your 10% cashback. This cashback bonus is subject to a wagering requirement of 20%.
Our overall verdict about Genesis Casino's bonuses is that they are perfectly balanced for all types of players. If you are a table games' or a video slots' or even a live casino fan, there is something there for you to take advantage of. Some of these bonuses are weekly, which means you get to make the most of it all the time.
Games
No online casino review at Rupee Casinos is ever complete without the much-anticipated games section. We select the games carefully to ensure that they capture the essence of every online casino and portray the most realistic picture possible. This will allow you to decide for yourself whether Genesis Casino is the best place for you to play at, or not.
Live Casino
The first live casino game we played here at Genesis Casino was Dream Catcher. It's one of those game show-themed live games where a live dealer rolls a money wheel. It's not too fast that you will miss a round, but it is not excruciatingly slow either. It's not too hard to win some money from it, and we would recommend it to anyone who is just entering the world of online casinos in India.
However, it was the next game that completely blew us away. If you have never played Immersive Roulette, you should consider giving it a try. Roulette is a fan favourite, and at Rupee Casinos, we have never come across someone who hates roulette. This game is a high-quality premium game that helps you experience roulette as you would in a real casino. Multiple camera angles make it possible to have a cinematic feel to every round you play and trust us; it never gets boring. Even when you lose, it feels like you are still winning something.
Online casinos in India have started to offer Indian games such as Teen Patti and Andar Bahar to its players. Of course, since we saw that Genesis Casino was offering these two, we had to try it out. When it comes to Teen Patti, here you play against the dealer, instead of other players. You can place an ante bet before seeing your cards. You also have the chance to put side-bets if you choose to. Now, once you see the cards, you can either raise or fold. If you are unsure, it is always better to fold than lose more money. This version of Teen Patti is exceptionally similar to poker, and it is quite fun.
In Andar Bahar, at Genesis Casino, you choose either Andar or Bahar and also have the option to place a side-bet on how many cards the dealer will draw each round. So, even if you do not win the main bet, you can still make some money on this one. Usually, the dealer will place a Joker card and then start drawing cards. He will keep drawing until he pulls the card with the same number as the Joker card.
As is our usual tradition, we decided to play some blackjack before moving on to table games. The Free Bet Blackjack is a fun version of the classic casino game. Not only do you get to bet on your hand, but you get to bet on other side bets if you are feeling adventurous enough. Even though it is a live casino game, all participating players play the same single hand, but you get to make your own betting decisions.
Table Games
Even when it comes to traditional table games, there's quite a lot of variety to experience here at Genesis Casino. We spot a game that we haven't seen before: First Person Lightning Roulette. So, we gave it a try, and it turned out to be a beautiful game, and we suggest you do the same. Lightning Roulette is one of the more entertaining versions of the game, but even without the live component, this seemed fun.
Next up, we played a game we haven't encountered anywhere else called 100-bit dice. We believe that this is a relatively new game, but it can be fun once you get to play it. You have to bet on the outcome of a die roll from 0-100. You can play with the sliders to see the odds as well.
The last table game we tried was Stud 'Em Poker, a variant of the traditional game of poker. The game was straightforward enough, and it didn't stand out considering some of the other great games we got the chance to play!
Slots & Jackpots
As we all know, slots tend to be pretty straightforward and simple games in general. But Genesis Casino's wide selection of slots, let us play a few interesting ones. First up was Wild, Wild Chest, a western-themed slots game. If you like western themes and cowboys in general, then this would be a fun game to pass the time.
Next on our list was mystery-themed slots featuring the world's favourite detective Sherlock Holmes, called, Holmes and the Stolen Stones. Again, it is a pretty ordinary game, but if you are looking for some entertainment in between live casino games, then give this a try.
However, the last one we tried seemed to be the most interesting. Dr Fortuno is a carnival-themed slots game which often unlocks a secret spin the wheel round depending on your luck. It can be a great game to win some money if you wish to.
Overall, Genesis Casino has a wide variety of games that will satisfy all sorts of casino players. Their bonuses complement their games which is a rare feat. So, this casino deserves your support, and it will keep you entertained for weeks to come.
Front of the House
Once we finish reviewing the bonuses and games, at Rupee Casinos, we always talk about the homepage. Now homepages say a lot about the website you are playing in. It is more often than not the first thing you see when you are at a new online casino. We believe the decision to play or not to play happens right then and there.
For Genesis Casino, we felt that their homepage was attractive enough to make anyone stay for more. The hues of purple make the website stand out, and sets a unique brand identity ensuring every visitor remember it.
The first thing that you notice is the carousel banner which focuses on the best promotions Genesis Casino, has to offer. On the top left corner of your screen, you have options to sign up or browse through the different sections of the website. On the other hand, you have a search option to look for your favourite games, or if you have pressing questions, you can use the '?' to solve your issues.
As you scroll down, you can see all the popular games in different categories. All the popular live casino, video slots, and table games are on display here. Once you reach the end of the page, you can see a brief intro that gives you a basic idea about Genesis Casino. You can see their trust and safety symbols that ensure you are in capable hands and ready to win!
Payment Options
An excellent online casino will always try to incorporate different payment methods to facilitate smoother transactions. Different players prefer different options, mostly because everyone tends to have a favourite.
As far as deposit options are concerned, you get to choose from Visa, MasterCard, Skrill, Neteller, ecoPayz, MuchBetter and Jeton. The minimum deposit that you need to make is ₹800 across all options. The best part is that you do not have to pay any fees at all to deposit your money. You have the opportunity to deposit up to ₹400,000 except on ecoPayz where you have a limit ₹80,000.
When it comes to withdrawing your winnings, you get to choose from Skrill, Neteller, Bank Transfer, MuchBetter and Jeton. Apart from Bank Transfers, which takes around 3-5 days, the rest are instant. The minimum amount you can withdraw is ₹800, and the maximum is ₹184,000. At Rupee Casinos, we feel that you have a variety of options, which is always a good thing. On top of that, all the methods are not only safe but reliable methods. It seems like Genesis Casino has taken care of everything to put your mind at ease.
Genesis Casino offers a massive ₹30,000 bonus and gives you the choice to explore new, exciting games in the world of online casinos! You need to be there, to feel the excitement and be part of this new revolution!