JackpotCity
Sign-up Bonus
₹16,000
Total possible Bonus
Terms & Conditions Apply
JackpotCity
Sign-up Bonus
₹16,000
Total possible Bonus
Terms & Conditions Apply
JackpotCity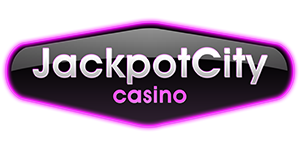 Overview
In This Review
Introduction: What's this casino all about?
Games: What to play here
Promotions & Bonuses: All the best offers
Payment: What options are there?
At Rupee Casinos, we live and breathe online casinos. Maybe it's the games, maybe it's promotions, or perhaps it is both that makes us feel so excited about them here. But, at the same time, we think that we should share all the fun with you. The world of online casinos can be a great adventure if you know your way around them. Think of it like this, the world of online casinos is like walking down a dangerous path. But, if you can successfully navigate your way down this path, there is a great treasure waiting for you in the end. It is a dangerous path, though, one that is difficult to walk down all alone by yourself.
Now, what if, you had someone alongside you, who have walked this path before? And, that would be us. Let's think about it, shall we?
At Rupee Casinos, we have years of experience, countless mistakes made and lessons learnt, who else would be more suitable to guide you than the people who have seen it, and done it all?
The issue with online casinos is that it is hard to find one that suits your playing style. You also need to make sure that you are playing somewhere safe and reliable. The last thing that you would want is to worry about your safety while playing. That would end up ruining your fun time altogether. So, let us assist you in finding the right fit for you.
This is why at Rupee Casinos we review all casinos that offer you the option to play in India using Indian Rupees. So, you don't have to face any transaction or forex charges either. All you need to do is create an account, deposit your money in Indian Rupees and start playing right away. Our reviews give you an in-depth first-person look at the casino without needing to play.
So, you can make a risk-free decision after reading what we have to say. This time, we have chosen the JackpotCity Casino, which is a popular online casino in Europe. Now, they offer Indian online casino players a chance to experience what they have to offer. From the looks of it, JackpotCity seems promising enough. With their snazzy website and bright colours, it seems that Las Vegas is not so far away, after all, it is just a click away. Now, it is time to see what JackpotCity has to offer.
What is JackpotCity?
So, the million-dollar, or should we say the million-rupee question is: What is this JackpotCity we keep talking about is? Compared to other online casinos, JackpotCity is a pretty established one, and popular amongst online players. It was founded in 1998, so they have been around for quite some time. So, they know what players are looking for in such a website. They boast of a slick gaming lobby powered by Microgaming software. They also have a mobile casino similar to their website, but we will talk about it later.
A lot of their focus lies on mobile gaming, and it feels like they are one of the online casinos that has kept up with this digital age, and regardless of where you are you can play their games from the comfort of your home or while you are travelling. So, you get to experience their games on their website and on your mobile or tablet device.
Their website aims to provide you with the best online casino experience you can possibly get. And, we are not exaggerating one bit when we say that. They claim that their website will make Las Vegas come alive in the confines of your living room or that bus you are travelling in. How amazing is that, right? They feel that they take care of their players in every way possible. This is why at JackpotCity, you get a variety of convenient deposit and withdrawal methods, making it easy for you to handle your money. On top of that, you have access to a great customer support team who can successfully solve most of your problems here in case you encounter anything.
And, last but not least, they are aligned with the Malta Gaming Authority, which needs no introduction. They have to adhere to strict rules and regulations so that your personal details are kept securely including fairness in all online games that they offer to you. All you need to do is create an account and see what games catch your eye. But, there's some more to explore for us, and we are pretty sure you will be excited to know more about the promotions JackpotCity has got to offer to you.
Promotions & Bonuses
For online casinos, the primary attraction for most players are the different promotions and bonuses that they have to offer. We talked to innumerable online casino players in India to get a feel of what it is that they like to look out for in an online casino. The variety of games is certainly up on the list of concerns. But, the first thing that actually makes a difference is the bonuses available online. What's the point of playing the games, if the rewards do not give you the advantage you are looking for? Why would you want to play in an online casino and not in a regular casino if there are no attractive promotions to cash in on? These are some of the crucial concerns that our followers here at Rupee Casinos need answers to.
At JackpotCity there are different bonuses for different players. We feel that taking a closer look at them will help you understand their offerings better and help you make an informed decision. We cannot stress on how we feel about this, and how vital promotions are when choosing a place for you to play. You can see it for yourself and decide whether it suits you or not. We know that everyone here has different needs when it comes to playing online. For some, the focus lies on strengthening their bankroll with bonuses, for others, it is about focusing on any one particular game and ensuring a casino has some offers in that area. This is also one of the reasons why we take the pains to go through different casinos in India so that there is something for everyone here. At Rupee Casinos, you will never feel left out. So, let us take a look at what JackpotCity has to offer.
Sign-up Bonus
What's an online casino worth if they do not offer a delightful sign-up bonus? JackpotCity offers you up to ₹16,000 deposit bonus after you make the first deposit when you sign up. Considering the welcome bonuses offered by different online casinos, this is quite a generous offer for you. The deal that you are getting is, you will get a 100% bonus up to a total of ₹16,000 for your first four money deposits. So, for example, you decide to deposit ₹4,000, you will receive another ₹4,000 as a bonus, taking your total to ₹8,000. You can make three more similar deposits to get the maximum amount for the bonus. So, if you decide to put down ₹1,500 on your account, you get ₹1,500 as a gift. Now, you can add ₹3,000 to your existing cash balance.
But, as always, there are rules that you need to keep in mind while opting for bonuses like these. You need to make sure that you get the bonus within seven days of opening your account. After that, the reward will become unavailable to new players. You can opt for other bonuses, but not this one. The wagering requirement for this bonus is 50x. This means that if you deposit ₹4,000 and receive a 100% bonus of ₹4,000, then your wagering requirement would be ₹4,000×50=200,000. Once you meet this requirement, the balance in your bonus account will be credited to your main account balance. The bonus will be forfeited within two months after being issued if you cannot meet the wagering requirement. This is again a pretty generous move as most online casinos make you use it up within thirty days. So, you have some time on your hands to use it up.
At Rupee Casinos, we are always looking for good welcome bonuses offered here in India. This one is certainly up in our top three choices, to be honest. It is pretty fair, and you can deposit smaller amounts if you are not comfortable with spending ₹16,000 altogether.
₹48,000 Casino Bonus
If you thought the ₹16,000 was too much, then you should brace yourself for this whopping four-fold deposit bonus. On top of all this, it is a 100% deposit bonus. So, if you decide to deposit ₹10,000, you receive ₹10,000 the first time, taking your total balance to ₹20,000. You can deposit four times to receive this bonus. But, make sure to deposit any amount close to ₹12,000 every time, so that you can make the most of the total ₹12,000×4=₹48,000 bonus.
Now, you can spend this money on all the live casino games that are available at JackpotCity. But hey, that is a pretty good deal and you will not get it everywhere. Now the thing is, you will not get everything you want in one place. However, you can choose for yourself whether a particular set of bonuses in an online casino suit you or not. We think this is the level of choice you should at least have before you start depositing money in a casino where you do not enjoy yourself or find the bonuses not suited to your playing style.
JackpotCity Loyalty Programme
When you sign up to JackpotCity, you become part of an exclusive loyalty programme. You earn loyalty points when you use your money to play games here. The more loyalty points you earn, the higher will be the number of perks you can unlock here. There are different levels of Loyalty points that unlock new sets of rewards for you. The closer you get to the highest level of Prive, the more unique the bonuses are. You can earn loyalty points faster, more tailored rewards across different casino games and have a jolly good time playing at JackpotCity.
The more you play, the more you earn, and you can redeem your loyalty points to earn bonus credits that you can use in any game. We feel that it is a great way to encourage you to play, and with the welcome and deposit bonus, we are sure that just puts the cherry on top of the cake. When you sign up, you also get free 2,500 points on your first deposit, which gives you quite a boost right away. We don't think it can get any better than this, so what are you waiting for?
Games
The thing about online casinos is that their promotions and roster of games has to be unique to stand out from regular casinos and their competition. It is the only way that they can convince you to play there. Knowing this, we were really excited to try what a legendary online casino brand like JackpotCity has to offer.
When it comes to JackpotCity in India, we were a little bit disappointed because as an online casino player in India, you can only play their Live Casino games. But the best part is, when you access these games, you get to see the wide range of choices that you have.
So, for starters, we played the Football Studio game. In this game there are two sides to choose from, Home and Away. You can bet on Home, Away or Draw. The live dealer, who is really chatty will draw two cards from the card vending machine, and place one on Home and one on Away.
The card with the highest value wins. So, if you bet on Home and the card on the Home side is the one with the highest value, then you win.
The next game that we decided to play was Lightning Roulette. This is just a modified version of your regular game of Roulette where the dealer calls out two or three numbers from the screen which receives quite a multiplier. So, if you placed your bets on any of those numbers irrespective of where the wheel takes you, you still win by quite a bit.
So, obviously we decided to try to play some regular roulette after this. You have got to try it, for the sake of playing a casino game with a dealer. It was nice playing for a few rounds and letting the roulette decide your winnings for you.
Front of the House
Well, as we all know, it is the homepage that gives us our first impression, letting us know whether an online casino means business or not. But, it also allows you to take a look at how user-friendly the website is. Sometimes, casinos have a lot to offer, but using their website becomes a hurdle. It's like if the MGM Grand's layout was like a maze. It would be tough to navigate their floors, right? That is why we take into account the ease-of-access when it comes to online websites.
If Los Angeles and Las Vegas were merged together, then it would look like JackpotCity Casino. The first thing that you see when you get on their website is the large ₹16,000 bonus hoarding right up top. Then, you can see the home, promotions, mobile casino and games buttons. You can also go seek live help once you have logged in to your account. As you scroll down, you can see what games are the most popular with slots, blackjack, roulette and video poker listed out right in front.
For those who love playing their games on mobile, JackpotCity has a separate mobile casino which they promote on their front page. They boast of having more than 400 games on their website. The best part is as an Indian player, you can enjoy all the benefits that JackpotCity players have experienced all over the world since 1998.
As you scroll further down, you can see that JackpotCity lets you know how secure their website is by showcasing their gaming license and eCOGRA Seal of Approval. So, if you are worried about fair play, secure banking and prompt payouts, then you probably have to look no further. If you want, there is a download button available right at the bottom for the mobile casino option.
Payment
Well, when it comes to payment options, you have an extensive menu to choose from. Some options allow you to withdraw while others only allow you to deposit. And, there are some like credit cards as well as debit cards that let you do both. There are a lot of local options as well, which might not be applicable in India. But, you can use options like ecoPayz, PayPal, Skrill, and Yandex Money to deposit and withdraw your hard-earned money. Needless to say, all your sensitive bank details are kept securely, and you do not need to worry at all.
Mobile Casino
JackpotCity's mobile casino is all about mixing the best of gaming with the world of mobile phones. You get the same freedom and the same benefits as playing on a desktop. But, now you can play on the go too if you want. Think about it, you're on your way to work and have an important meeting. What better way to relax on the bus ride but to play a few rounds of roulette to calm your nerves?
The best part about JackpotCity is the Microgaming software that powers it. This helps them provide the best graphics in your table games and slots. Plus, you earn the same loyalty points you would on a desktop, on your mobile devices as well. The best part is, their app not only covers Android and iOS phones, but if you have a Windows Phone or a BlackBerry device, you can play on it as well.
For all you live casino fans, ₹48,000 in a match deposit bonus can change your future at Jackpot City Casino! Go ahead, start playing, and we will be right there beside you.