Jeetwin
Terms & Conditions Apply
Jeetwin
Terms & Conditions Apply
Jeetwin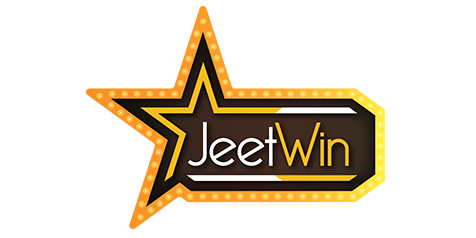 Overview
In This Review
Introduction: What's this casino all about?
Games: What to play here
Promotions & Bonuses: All the best offers
Payment: What options are there?
As an online casino player in India, you might have heard about Jeetwin. Even people who do not play online know its name. That is, perhaps the power of celebrity endorsement. With Bollywood actress, Sunny Leone's face all over the Jeetwin website, it is hard not to know about it. So, we at Rupee Casinos decided to see what all the noise was all about. Is Jeetwin that good, and does it live up to its hype? How much does Sunny Leone's presence help sell their games and bonuses? These questions are hard to answer, but we have tried to lay it all out in front of you, out in the open so that you can decide if you want to give Jeetwin a try. It does not matter whether you are a professional online casino player or just an enthusiast who wants to see what this particular casino has to offer.
So, what is Jeetwin?
According to their website, Jeetwin is not only an online casino, but they also offer sports betting and other entertainment games to Indian players. The entire premise of their website revolves around making gambling a relaxing and fun pastime for their patrons. We certainly felt that their website lives up to this claim, but more on that later.
They have introduced themselves as a fair online casino website that focuses on player safety and anti-fraudulent activities. Established in 2017, it has been almost two years that they have been in business. From starting with only a few games in their roster, it seems that they have come a long way. Behind Jeetwin's website is a team of experts who have been involved in casino games online, for a long time.
They claim to be the number one online casino in India, but we will see if they truly live up to this bold claim. Their brand does have a good reputation, so they have a lot to prove to their customers. At the same time, their brand value will also drive in new customers who want to test the waters of online casinos in India.
Bonuses
Well, this is it. Most of you have been eagerly waiting to know more about the different bonuses that Jeetwin has to offer. And we don't blame you. When you are playing online and confused with where to play, often it's the promotions that help you make the right decision.
1. Free Sign-Up Bonus:

When you register on Jeetwin, can claim a free bonus for INR 1,000. You don't need to deposit any money to make this claim, as long as you have registered an account. Once they verify your details, the bonus will be credited to your account. Of course, since this is a welcome bonus, you only get it once.
It comes with a 20x wagering requirement, which means that you have to wager INR 20,000 to withdraw your future winnings using this bonus. If you do not meet the wagering requirement, the reward will be removed from your account after a month. There are a few other terms and conditions involved as well, such as your promotional balance amount. If that amount is higher than INR 1,000, then that balance will be wiped out, and you will only have INR 1,000 in your account. So, our advice would be to get this right away at the beginning, so that you can use it before going for any other promotions.
However, at Rupee Casinos, we feel that this welcome bonus is a pretty low considering what other casinos offer their players. Considering their vast roster of games, Jeetwin should have offered players a higher welcome bonus to attract new players. Nevertheless, it does get you started on your new journey here at Jeetwin, but a higher amount would have made more sense at this stage.
100% First Deposit Bonus:
Once you have registered your account and made your first deposit, you automatically become eligible for this bonus. Jeetwin offers players a boost of up to INR 10,000 depending on your initial deposit amount. So, it allows you to double your account balance.
For example, if you deposit INR 5,000 in your account, you get a first deposit bonus of INR 5000. This takes your total to INR 10,000. If you deposit the maximum amount of INR 10,000, you get INR 20,000 in your account. But anything beyond INR 10,000 will be a waste as you will get only up to INR 10,000 as a bonus.
You have to ensure that you deposit at least INR 1,000 if you want to double your deposit. The bonus comes with its own wagering requirement of 20x. This means that if you deposit INR 10,000 and get the bonus of INR 10,000, your wager requirement becomes INR 20,000 x 20, which is INR 400,000. Once you meet that requirement, you will have to talk to Jeetwin's customer support to cancel the promotion.
If you decide to cancel the promotion before meeting the wagering requirement, you will get your original deposit back with a 10% penalty fee deducted from it. However, if your remaining balance is lower than your initial deposit, then you will not be charged any penalty.
We felt that this was a generous first deposit bonus. More importantly, it will give new players quite the boost if they want to try out different games. It can also allow you to have a bigger bankroll if you are just interested in playing one particular game.
Referral Bonus:
If you have friends who might be interested in playing, this bonus can help both you and your friend. You can refer Jeetwin up to ten friends, and each time you refer someone, both you and your friend receive INR 1,000. So, you can receive an amount of INR 10,000 if you invite ten of your friends to play at Jeetwin. In turn, each of them gets a bonus amount of INR 1,000 because you invited them.
Once your friend signs up, they will have to contact the customer service team to access the bonus. Once your friend completes the INR 10,000 wager on slot games or INR 1,00,000 on live casino, you will receive your share of the loot.
We feel it is a great initiative from Jeetwin. It allows you to fatten up your bankroll by just asking your friends to come and join you. At the same time, they get rewarded as well. The only thing that we did not like was the wagering requirement, which should be lowered to give people more incentive to invite their friends.
20% Deposit Bonus:
Once your initial deposit bonus has run out, you can opt for this one. You need to make a minimum deposit of INR 1,000 to take advantage of this promotion. So, if you deposit INR 1,000, you get a bonus of 20% of INR 1,000 which is INR 200, bringing your total to INR 1,200. Again, there's a 20x wagering requirement before you can withdraw your money. So, that would be an amount of INR 24,000 on your initial deposit of INR 1,000 and a 20% deposit bonus.
Same cancellation charges of 10% apply if you wish to cancel the promotion before meeting the wagering requirements. But, there is no indication as to what the maximum deposit amount is on the Jeetwin website. Our advice to players is to contact the customer support team to learn about the upper limit to get the most out of this offer.
We feel that this is an excellent promotion to cash in on, while it is still there. For many players, a 20% boost in their deposit will benefit their bankroll greatly.
Birthday Bonus:
Once you register your account and deposit thrice, you become eligible for this offer. You need to ensure you reach a minimum wagering requirement of INR 70,000. When your birthday week comes along, you can claim it.
You need to redeem the bonus within seven days of your birthday, and the same 20x wagering requirement applies for any withdrawal to take place. Have a copy of your identity card handy so that the customer service team can help make your claim easier.
This is a nice touch and gives players the feeling that Jeetwin cares for them. Plus, you get access to some extra cash for your bankroll to play during your special day. What more can one ask for?
Loyalty Bonus:
Now that we have covered all the one-time bonuses, it is time to look at the ongoing promotions. You can benefit from these every week while they are still available! The loyalty bonus allows you to accumulate double loyalty points on slot games every Thursday.
These loyalty points allow you to move up the loyalty tier so that you can earn even more rewards over time. You can play any slot games to receive this bonus, and they will be credited to your account by Friday. To make the most of it, make sure you play as many slot games as possible from Wednesday 9.30 IST to Thursday 9.30 IST.
For regular slot players, this is a good opportunity to rack up those loyalty points for better rewards. The more you play, the more you earn, and the sky 's the limit here.
Unlimited Weekly Rolling Reward:
This is another great reward that ensures that low balances do not affect your ability to play. Every time you roll in a slot game, you can get up to 1.2% bonus throughout the week. The only thing that you need to do is make a minimum deposit of INR 1,000 and play any slot game on any given day.
Your rewards will be calculated every Monday. However, you need to ensure that you do not have any active promotion during this time; otherwise, you will not receive your rewards.
Masti Monday:
There's nothing more attractive in a casino bonus than to receive cashback from your losses. Apart from two games, you can play any game to claim the cashback. You will receive your cashback every Monday depending on how much you play. The cashback amount also depends on your membership, something that we will talk about in a bit. Your membership level depends on the number of loyalty points you can accumulate and maintain every month.
We feel that the cashback offer provides players with the right incentives to keep on playing at Jeetwin. It helps foster a positive casino-player relationship and rewards them generously for their effort every week.
Jeet Privilege:
A lot of you might have been wondering, what's the point of getting loyalty points. So, this is where the Jeet Privilege programme comes into play. You can convert your loyalty points into cash here. Plus depending on how much loyalty points you accumulate, you can get VIP benefits.
There are currently six loyalty tiers, bronze, silver, gold, pearl, ruby, and kohinoor where bronze is the lowest and kohinoor is the highest. Every level has a minimum tier maintenance point that you need to hold. Otherwise, you will slip down a tier. As a bronze tier player, you will not need to maintain any loyalty point at all.
Every casino game you play at Jeetwin lets you earn loyalty points that are added to your account automatically. Slot games win one loyalty point when you bet INR 50 and live dealer games earn you one loyalty point every time you bet a minimum of INR 200.
The more you play, the more benefits you get to reap. However, you need to have at least a minimum INR 500 worth of loyalty points to redeem its cash value.
Games
Well, what's an online casino without its games, right? For starters, Jeetwin has a wide range of live casino games, slots, table games and even online games that they call e-games. We will take a look at all of these categories one by one.
Live Casino
When you play in an online casino, we know that you sometimes think that the ambience is not as good as a real casino. Where are the beautiful girls and the live dealers that can make you forget about your losses as well as your wins? We understand, but so does Jeetwin! Now, when you play in an online casino, you will always feel that you are playing in a regular casino with live casino games! These games have live dealers whom you can see and play with. Amazing, right? We thought the same. At Rupee Casinos, we are pretty much convinced that never are we going to play in a regular casino ever again.
But, we want you to get in on the fun too! Jeetwin has twelve live casino games with real dealers. First, we tried our hand at Speed Andar Bahar. As you all will know, Andar Bahar is an Indian classic. And, Jeetwin is perhaps one of the few casinos in India that have Andar Bahar on their list of games. What is even more exciting is that you can play it live with other players or even your friends. The game is pretty simple. The dealer draws a card, and accordingly, you place your bets either on Andar or Bahar. Then once all the bets have been placed, the dealer draws cards, one by one, on Andar and Bahar. It is a game of fifty-fifty where you have a 50% chance of winning every time. If you want to know more about Andar Bahar, we suggest you take a look at our Andar Bahar guide.
But, then we stumbled upon the best live online casino game, ever. The Sexy Lobby is a Baccarat game hosted by beautiful young ladies who will keep your morale high as you play. Again, the game of Baccarat needs no introduction to any of you, but if you want to know more, you are more than welcome to check out Rupee Casinos' Baccarat article. Here, you have the choice to select from six live dealers, and trust us; you will be spoilt for choice. We think the toughest part was choosing our dealer, the game, on the other hand, was a breeze.
The live casino games are a must for any new player on Jeetwin. Even if you are one of the old-timers who have been playing at Jeetwin since the beginning, we would like you to go check them out and play as much as you can. There is nothing better than playing live, which is as good as playing in a regular casino while reaping all the benefits that an online casino has to offer.
Slots
Where do we even start? Jeetwin has so many slots games at your disposal that we gave up counting them midway. If there's a specific slots game that you like, the chances are Jeetwin has it on their roster. In general, slots are pretty simple. It's more of a game of chance rather than skills. At the same time, slots have a very high RTP (Return to Player), which means you have the opportunity to recover lost money very quickly. So, a lot of players choose to play slots because of its more than fair payout rates. Not only are all the slots optimised for mobile phones, but they have an average payout rate of 96.54%. So, we decided to play a few of the popular ones to see how we fare.
We tried the popular Gangster Axe slots game, which seemed well designed. We also checked out Mr Chu Tycoon, where we won big at the very start. Chicago Gangsters is another one of their fan favourites, which transported us to the dark, gritty streets of gang-ridden New York during the 1940s. We tried a few other slots games, namely, Red Dragon Wild, The King, Gold Rush and Zelda, which were equally good. Of course, it is hard to ascertain what would pop up every time we pressed spin. But, for a lot of you out there, that adds to the excitement and anticipation. Every time we won, it felt so good that it made us forget about the times we lost.
One of the most popular slots on Jeetwin is the Bollywood Diva. Featuring none other than Bollywood's famous actress, Sunny Leone, this is your chance to get dazzled by her, up, close and personal. It's hard to hit the jackpot, but we did win a few fair rewards which made up for all the money we lost. Even though we keep saying the same thing, one thing that we noted was that their game mechanics are more than fair. As a player, you will receive many chances to recover your loss, something that won't be possible in a regular casino.
The best part, however, is the amount of detail that goes into the design of each game. Even though it is a simple game where you press a couple of buttons and see it do its thing, every game has a different setting as the names suggest. The quality of graphics is mind-blowing, and with varying soundtracks for each, it just helps to bring out the unique flavour of the games. None of the games felt like they are based on the same mould, even though they are considering that all of them are slot games. We highly recommend everyone to check out the different slots that Jeetwin has. If you are not serious about it, you should try all of them at least once.
Table Games
Jeetwin has a collection of nearly a hundred table games. That's more than what a regular casino can boast of. As much as people love slots, when you are playing in a casino no matter where it is, you should check out the table games that they have. At Rupee Casinos, we love table games. These games let us use our skills to create our fortune. What we liked the most, here at Jeetwin, was the fact that every game is unique. You're getting your money's worth no matter whether you win or lose. Let's check out the table games we played.
First, we tried out the Atlantic City Blackjack Gold Series. It is one of the most popular table games that Jeetwin has. One of the simplest table games that you can play in an online casino is Blackjack. Your goal is to reach as close to 21 as possible. If you go above 21, you lose, and if your dealer's card values are more than yours, you lose as well. To learn more about how to play Blackjack, you can take a look at Rupee Slot's blackjack guide.
We wanted to investigate the differences between the variety of blackjack games that Jeetwin has on their list. The reason was simple: we were curious about how different European Blackjack Gold Series would be. Everything looked the same, and even though we were a bit disappointed, we still ended up winning most of the rounds.
One of the most anticipated games in this section was Crown and Anchor. We are huge fans of the Nepali game of Jhandi Munda. Crown and Anchor is the English version of the same game. Of course, the primary difference is that the symbols used in Jhandi Munda are different. But, the basic premise of the game is the same. The soundtrack transports you to a dockyard, where you are playing Crown and Anchor with sailors. If you think we are exaggerating, you should try it out for yourself. If you are a fan of Jhandi Munda, you are going to enjoy it.
Lastly, but not least, a casino visit would not be complete without playing a few rounds of roulette, right? Luckily Jeetwin has both European Roulette and American Roulette so that you can take play whichever suits you best. For those who are just starting to play roulette, our advice would be to play it as much as possible if you want to learn it. There are no game strategies that can help you win apart from practice. The more you play it, the more you will learn.
Some of the table games do have a unique flavour like Crown and Anchor, which we highly recommend. But the others like Blackjack, baccarat and roulette, even though there are various versions, they are more or less the same thing. Still, what matters is the different games that they have, which, in our book, makes Jeetwin a great online casino.
License and Regulations
Sky Infotech Limited is the parent company that operates Jeetwin. This organisation is in Belize, and their company is registered there as well. One of the most vital aspects when it comes to reviewing casinos is taking a look at their licenses. It ensures that a casino is operating legally, which, in turn, means that it is safe for players. The Curacao Gaming Authority regulates this casino and provides them with their license.
While there are several licensing authorities out there, Gaming Curacao is notable for its low fees, secure setup systems and provides a single license for gambling, betting and games of chance. They also do not interfere with player disputes and let the casino, and the player involved sort it out within themselves.
Front of the House
When you walk into a casino, what is the first thing that you see? You notice the ambience, the noise, the foyer, perhaps even glance over all the busy game tables, right? But, what about online casinos? It's not the same as a regular casino. Yes and no. Yes, it is not the same, and things work differently here. But, at the same time, there's a moment of the first impression. The website homepage serves as the front of the house here, as people who want to play will see it first before anything else.
So, online casinos need to create an impression that woos everyone who comes to their website. When we visited the Jeetwin website, before anything else, a pop-up of an ongoing tournament greeted us right away. While we realise that this is how they let their visitors know, it was kind of annoying as well. The pop-up could have been timed to appear later. There is no need to let a new visitor know about ongoing tournaments. It will make more sense if this lets you sign-up or login to their website directly. However, if you are like us, you can choose to click a box below so that you do not see the ad anymore for the day.
The first thing that strikes the eye is the black background. It is a bold move for most websites, as you need to have a fashionable website layout to make the black work in your favour. We felt that Jeetwin used it to their advantage by putting colour graphics and attractive website design to catch our eyes. Once we settled in, the thing that we noticed is the rotating carousel on top which takes up most of the page. It usually lists out all the significant events happening on their website during that week or month. The event images looked stunning, and you know right away that a lot of work went into this. The only thing that struck us as odd was the fact that some of these images featured Hindi, but they didn't take into account that people all over India might be playing on Jeetwin, who do not speak Hindi. From our point-of-view, we think it would make the website feel more inclusive and welcoming for all communities in India if Jeetwin's banners were displayed in other languages as well.
All the different categories of games and betting present on their site are put up above the rotating carousel. This makes it easier for anyone to access them right away. The login and join now buttons are placed directly above them, which looks good overall. If you hover over to the extreme right-hand side on the top of the website, you can find two buttons. The first is to change the language on the site, which only supports English and Hindi for now. The button to its right is the quick menu, which, when clicked, takes you to a more serious part of the website, away from the fun and games. If you want to do your research before choosing an online casino to play at, we suggest you visit this portion of the site. You can access the About Us section as well as terms & conditions and FAQs amidst other things.
Once you move past all of this, you can see that they have hotlinks that send you directly to the most popular parts of the website. These are namely roulette, Andar Bahar, baccarat and poker games. A more exciting part would be the little boxes below it, which show how much every player is winning. It just makes us want to leave writing this review and jump right into playing the games.
One of Jeetwin's selling points is their live casinos, which you can see more of as you scroll down their homepage. Even more slot games are listed below, so this shows all of us that Jeetwin houses a great variety of games that should cater to every type of online casino player. As a result, they have a wide range of game providers, whose names have been listed clearly at the bottom of their homepage. For those who are interested to learn more about these providers, we encourage you to click on the name and learn more about what they offer.
Mobile Compatibility
At this day and age, online casinos cannot survive without an app or website optimised for mobile-based players. Since the Play Store on Android and the iOS App Store on Apple does not allow gambling apps; you can use your phone to scan a QR code on Jeetwin's website to download their app and play games. The app looks neat and shiny, making it attractive to keep on playing no matter where you are.
The QR code is easy to access on Jeetwin's homepage. There's a mobile icon with download app written on it. If you hover over it, you can see the QR code which you can then scan with your phone. Follow the link and download the app. Don't worry; it is safe!
Security and Privacy
When you are playing in an online casino, the last thing you should be worrying about is whether your information is in safe hands or not. Your data is stored in an encrypted database according to Jeetwin's privacy policy. This is secured by a strong firewall making it hard for hackers to hack into it. Your information, however, is probably stored outside India which might have different privacy laws. Regardless of that, the casino takes as many measures as possible to keep it safe and secure. You have the choice to opt-out of promotional materials that they may send to you. So, ultimately, the power is in your hands.
Payment Methods
This is perhaps one of the places where Jeetwin fall short. Currently, they only offer five different types of payment methods. They accept bank transfers, which are simple and straightforward. Apart from that, they also take payments via Skrill and Neteller, which are payment wallets that you can use wherever in the world you may be. They don't accept Visa cards, but they do accept Mastercard and JCB.
You must make a minimum deposit amount of INR 2,000 or a maximum of INR 20,000 if you are using any of the two e-wallets or card service providers mentioned. If you want to make a bank transfer, you can go lower till INR 1,000 and up to INR 1,00,000. You can withdraw your winnings two times for free every day, so use it wisely. After that, you will be charged a fee for withdrawal.
Get a taste of the finest match deposit bonuses and play alongside Sunny Leone only at Jeetwin! What are you waiting for?