Lucky Days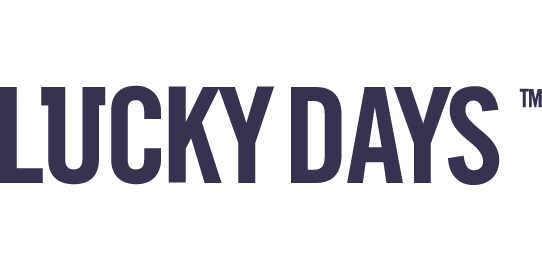 Overview
In This Review
Introduction: What's this casino all about?
Games: What to play here
Promotions & Bonuses: All the best offers
Payment: What options are there?
As the online casino market in India keeps growing, newer providers keep popping up. But, as an online casino player, there is no way to judge these new casinos. And, that makes it easy for them to lure you. At the same time, the last thing that you want to think about while enjoying yourself is whether the online casino you are playing in is reliable or not. There is nothing wrong about these concerns. All of our patrons here at Rupee Casinos complain that they are tired of worrying whether their money is safe or if the online casino they are playing in is keeping their personal information secure. Plus, there are a million other things that we think about. Are the promotions good enough? Will you be able to meet the rollover requirements? Are the games fair to everyone?
These are the vital questions everyone wants answers from us. We understand these concerns, which is why we review every casino available to Indian players. We make sure that each of these casinos offers you the option to use Indian Rupees directly. So, keeping that in mind, in this review, we will be talking about the Lucky Days Casino. If you compare it to others, you will see that it is relatively new. Now, they are testing the waters in the Indian market, and we think that they are showing a lot of promise. But, as always, we will inspect their website, play their games, and go through everything they have to offer before making an informed decision for you. The purpose of these reviews will always be to help you make the right choice. We want you to feel safe when you are playing in any of these casinos. As long as you are enjoying yourself without a worry on your mind, we are happy.
What is Lucky Days?
When it comes to casino games, luck matters almost as much as skills. So, does Lucky Days casino makes you feel lucky? We certainly hope so. The brand belongs to Raging Rhino, registered in Curacao and has a license from the Government of Curacao. Having a Gaming Curacao license is no joke, and it means that your safety comes first more than anything else.
According to their privacy policy, they process your personal information, including email address, phone number, date of birth and name. Then, they store that data in servers that are secure enough and adhere to strict regulations. They reveal your data to third parties only if required by law and never sell them to anyone else.
Moving on, Lucky Days has been operating in India, not for a long time, but they seem to have amassed a massive fan following here. Now, what remains to be seen is whether that fan following is justified. Popularity means nothing if Lucky Days casino fails to deliver customer satisfaction. We will use our extensive knowledge to test their casino and see if they can live up to our standards. If they are good enough, then we will be recommending them to you at the end of our review. But, as we said, that remains to be seen. So, without further ado, let us get on with reviewing the promotions and the games here at Lucky Days!
Promotions & Bonuses
Online casino promotions are what sets them apart from land-based counterparts. So, it is easily something that helps us as well as you make the right decision. But, there are a lot of things to keep in mind when you are opting for bonuses. Some casinos, if not all, have rollover requirements. When you see this term in a bonus, it means that you have to play games using at least a certain sum of money to retain that bonus in your account. Or else, it will be forfeited and gone, taken away by the casino.
For example, a casino might ask for a 20x rollover requirement. It means that you have to spend 20x bonus amount in a certain period, to withdraw that bonus to your account. At Rupee Casinos, we take these little details into account when we provide our verdict. We wish, we could do away with rollover requirements, but it is what it is, so why not make the best of what we have, right?
₹1,00,000 Welcome Package Bonus
While Lucky Days have a myriad of bonuses for overseas players, for Indian players, they offer something simple, distinct, but at the same time extremely unique. There are four parts to this reward. Essentially it is a deposit bonus, but it's one that will keep boosting your bankroll over and over again.
When you make your first deposit, you get a 100% bonus of up to ₹10,000. For a welcome bonus, that is pretty much standard when it comes to online casinos in India. So, let's assume that you make a deposit of ₹5,000. Then, you will receive a bonus of ₹5,000 because it is a 100% bonus. This will take your account total to ₹10,000. However, if you want to make the most of this bonus, we suggest depositing ₹10,000 to get the maximum amount of ₹10,000 in your account. That will take your account balance to ₹20,000. When you're starting in a new place, that is a more than reasonable sum of money you can put to good use.
But, once you decide to continue with Lucky Days and make a second deposit, you get a bonus of 50% up to ₹25,000. So, if you choose to deposit ₹20,000, you will receive a bonus amount of ₹10,000 taking your total to ₹30,000. If you want to reap the maximum amount of benefits, then you will have to deposit ₹50,000 to get ₹25,000 as the 50% bonus. Deposit bonuses are seldom so generous to players. Once the extravagant welcome bonus is over, online casinos usually tone down the amounts of deposit bonuses. We like the fact that Lucky Days tries to keep you interested in them by creating generous rewards that benefit you.
If you thought their bonus gets over after the second deposit, then you were wrong! Clarification needed
After your third deposit bonus runs out, should you be getting worried? We don't think so, because Lucky Days has got you covered. When you make a deposit for the fourth time here at Lucky Days, you get a bonus of 25% up to ₹40,000. So, let's say you decide to deposit ₹20,000, then you will receive ₹5,000 in your bonus account. But, if you deposit ₹1,20,000, then you will be earning the maximum ₹40,000 bonus, taking your total to ₹1,60,000. If you are a regular online casino player, then we suggest you deposit this amount and make the most of it.
You need to deposit at least ₹1,000 in your main account to activate these bonuses one by one. When it comes to wagering requirements or rollover, the amount is 40x your deposit as well as the reward. So, if you deposit ₹10,000 for the first time and receive the ₹10,000 bonus, then your wagering requirement will be ₹20,000×40= 8,00,000. You have thirty days from redeeming the bonus to meet the wagering requirement. We think that it is more than fair considering some online casinos in India give you only a week.
If you do decide to withdraw your deposit, then the bonuses must be forfeited. If you meet the wagering requirement within thirty days, then the bonus will be transferred to your main account.
This four-fold bonus is an excellent opportunity for new players who wish to try their luck at online casinos. It sets you up with a generous bankroll to try out new games and see which one suits you the most. If you want us to be honest with you, at Rupee Casinos, we are delighted and sad at the same time when it comes to these bonuses. On the one hand, Lucky Days offers the best deposit bonuses, including a standard welcome bonus. But, on the other hand, it does not offer anything else like game-specific bonuses or free spins. We felt that they could have given players a more extensive range of bonuses to choose from. Don't get us wrong, we are not complaining, but if they want to compete with other online casinos in India, then they have to keep in mind about this.
Games
If there's something we know about our patrons at Rupee Casinos is that they all love casino games. And we do too! This is why we take our time to look around every online casino we review and check out the different games they have to offer. Most online websites have a wide range of games on their roster. But, the question that we try to answer here is how much of it is worth playing. What's the point of having countless games if there is no quality in that quantity? Most online casinos have a wide array of games including slot games, table games, live games with real dealers and jackpot games.
Lucky Days casino has more than 500 different slot games, around 13 live casino games, more than 10 jackpots, and approximately 16 table games. But, one of the most popular games would be the live dealer games as it gives players a casino experience unlike any other. So, let's take a look at the live casino games that Lucky Days has to offer to you.
Live Casino Games
People often complain that the only thing missing in an online casino is the ambience of a real one. The buzz of people talking, the clink of glasses on tables, the sound of slot machines going off in the back, that's a perfect atmosphere which is hard to recreate online. But, not anymore. Lucky Days has casino games for you with live dealers. This means you can play at any given time with any one of them. There are games like Live Roulette, Lightning Roulette, Blackjack, Baccarat, Hold 'Em, Caribbean Stud, Three Card Poker, Football Studio and Super Sic Bo amongst other games.
So, we tried out the Super Sic Bo, which is a south-east Asian version of Roulette. You can place wagers on different dice combinations. There are various Sic Bo bets like single number bets, two dice combinations, three number total bets, triple bets, pair bets, big and small bets. Unlike Roulette, three dice are encased in a mechanical shaker which is activated by the dealer. With their live dealer, we thought that it gives a whole new excitement to playing the game. You have about 20 seconds to place a bet before the dealer activates the dice shaker. Right after that, you will know the outcome of your play. We lost a couple of times and won a few, and the only thing that we can say that it is an experience every online casino player in India should have.
Then, we checked out lightning Roulette, a pretty popular game amongst online casino players here in India. Imagine a regular game of Roulette with a small twist. After you place your bets, there is a lightning round where three numbers are revealed. If you put your bets on any of these three numbers, you get back 100 times the amount you wagered. How amazing is that, right? Plus wherever the roulette ball lands, you receive your usual rewards. This is a great way to increase your chances of winning at Roulette. On top of that, we came across one of the most entertaining live dealers. Who knows, she might be your dealer when you are playing?
Slots
If you feel like playing a few games without worrying about how to play it, then slots are the best way to relax. There are so many slot games to choose from, here, so we tried out a few of the favourites. Starburst is a futuristic slot game with a cool soundtrack, and it was pretty fun to play. It is a straightforward game, so you wouldn't have too difficult a time to master it.
If you are a fan of Westerns like us here at Rupee Casinos, then you might consider checking out Sticky Bandits. It puts you back straight into the Wild West of 1800s America where you can test your luck and see what you can win. With wild bonuses, who knows you might end up winning big?
Jackpot Games
We all know we want to win big when we are playing in online casinos. And, why not, right? After all, this is the place where luck meets skills, and for jackpot games, it is all about luck, and no one knows when they might get lucky. If you feel like it, we highly suggest checking out some of the jackpots here at Lucky Days.
Mega Moolah seems to be the most popular here with most of the icons in the slots replaced by animals. If only there were a wild safari soundtrack to go along with that while playing! Another classic jackpot game that we suggest trying out is Major Millions. It is one of the more popular ones here, and if you like a jackpot game with a war theme, then you would love this one!
Table Games
Table games are a staple at any casino, be it online or offline. Our review would be incomplete if we did not take a look at what Lucky Days has to offer in terms of table games. So, first up is a regular game of Classic Blackjack Gold.
As you all know, Blackjack is a simple game. A bit of it depends on your luck, and a bit on your skill. You need to know when you have to fold. Otherwise, you will end up losing. We feel that it is all about getting out there and playing as much as you can. It will help you improve how you play. Lucky Days has a great game here, and it is a must-play for all of you.
Another popular game that we tried out was Casino Hold 'Em which is just another name for Texas Hold 'Em here in Lucky Days. When it comes to poker, we think that having the right skills and knowing when to call goes a long way. It is a matter of understanding the table and how you make your move. You don't need to bet big to win all the time. You have to know when to fold and wait for the right opportunity.
Overall, we felt that Lucky Days has a great variety of games, and it would take a long time actually to feel bored here. While there could be a bigger list for table games, they make it up with their variety of live dealer games which kept us entertained for hours. If you are a fan of slots, then this is going to be a paradise for you. But, if you want to go big and try your hand at winning a jackpot, then go for it, and let us know, so that we can feature you on our hall of fame!
Front of the House
Promotions and games cannot help an online casino much if their home page fails to make a long-lasting impression. Online casinos too need to create an ambience that makes you feel like you are playing in a regular casino. It's like playing in Vegas from the comfort of your home. Plus, first impressions matter, and when you visit an online casino for the first time, you don't see the bonuses or the games right away. You always see the home page first, and a lot depends on that impression. This is one of the most important reasons why we review the design and presentation of the site.
The first thing that you see is the Maneki-neko that greets you right away here at Lucky Days casino. The Maneki-neko is the term used for the Japanese lucky cat motif, which is famous all over Asia. We think this does a perfect job of adding to the whole 'lucky' charm to Lucky Days. In fact, you can find this smiling and happy cat all over the website and mostly the front page.
The website design is simple, user-friendly, and looks elegant at the same time. At Rupee Casinos, we feel that the sky is the limit when it comes to how you want to design a website. Some casinos like to spice it up by cramming too many things on the front, while some like to keep it simple. Lucky Days, though, seems like a balance of both, so it is rather easy on the eye.
The first thing that you see is the fantastic bonus offer that Lucky Days has in store for you. You also get the option to click on the Create Account and get a new account here. On the top, you can access the Games menu and the Help section. You can come back to the Homepage by clicking on the Home option at any point in time. As you scroll down, you get reminded of this attractive bonus and see that Lucky Days offers you more than a thousand games to use it on.
You can also view the list of game studios that are responsible for the games here. Along with this, there is a simple breakdown of the welcome and deposit bonus package here. At the very bottom of the page, you get to read a small piece about Lucky Days and access the other sections of the website. Here, you can also see the Gaming Curacao license, the link to the page for Responsible Gambling, Terms & Conditions, and the privacy as well as cookie policy at Lucky Days.
Lucky Days might not have a broad range of bonuses or a glamorous website, but they sure do know how to please players. It's a website fit for any standard online casino. Everything is stated clearly, and there is no way that you will be feeling confused at any point. We think that you will have a fantastic time while playing in this particular online casino!
Payment
You can quickly deposit and withdraw money using bank transfer, Visa or Mastercard, the usual Skrill and Neteller including newcomer ecoPayz. Deposits are credited to your account right away, and withdrawals take 24 hours to process. Sometimes it might take around five days, depending on your chosen withdrawal method. You are not charged any fees for depositing or withdrawing money to or from Lucky Days. With all the popular payment methods covered, we feel that it will be easy for you to play here without any complications at all.
Are you feeling lucky? Well, you should with Lucky Days' ₹1,00,000 match deposit welcome bonus to become a pro online casino player!