Pure Win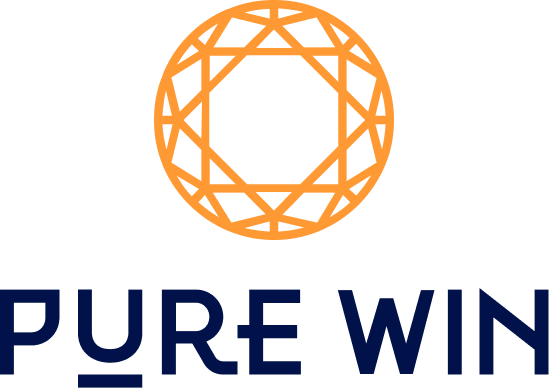 Overview
In This Review
Introduction: What's this casino all about?
Games: What to play here
Promotions & Bonuses: All the best offers
Payment: What options are there?
India is a haven for online casinos these days. Every day, new online casino brands are entering the Indian market. But, how would a player know if they should trust this new brand? There is simply no way to tell whether their games are good unless you open an account and try it yourself. What if they turn out to be fraudulent? Then, you lose your money, as well as your personal information.
To make sure that it is safe for you to play, we at Rupee Casinos test all new online casinos in India. We write these reviews to give you a complete idea of what to expect, and more importantly, what not to expect. Remember, all the websites and casinos we feature here are safe. They are reputable brands that deserve your support.
But, we can understand not all casinos are for everyone. Every website caters to a different type of player. Our experience with online casinos allows us to spot these things easily. But, we make sure to include these vital pieces of information in the reviews so that you can look at it for yourself.
In this review, we are going to talk about Pure Win, a new online casino in India. While they are a completely new brand, they still show a lot of promise. Players are certainly feeling their presence, so we decided to check them out. Let's take a look at what Pure Win has to offer.
What is Pure Win?
At Rupee Casinos, we like to get to know the people behind the scenes. This is because every online casino represents the people who are working tirelessly on it. It reflects who they are as a team, and how they treat their product is how they treat you.
An enthusiastic team of players runs Pure Win. Their goal when it came to running this website has always been simplicity. They believe that players deserve the very best. So, they came up with a casino that is simple and pure, created only for pleasure.
A great thing about them is that they listen to players. In India, this means a lot to casino players. In fact, now, Pure Win has one of the fastest and simplest sign-up processes. Depositing and withdrawing money from your account is as easy as it can get. Pure Win has a license from Curaçao eGaming that ensures the games here are fair and your information is in safe hands.
If that wasn't all, they also claim to have the best casino games from India and around the globe. Now, this is a claim that we will verify for ourselves, and you will be witness to that. This brings us to the next part of our review, the promotions. We know that you are eagerly waiting to learn more about the bonuses, and honestly, we don't want to keep you waiting!
Promotions
You can find beauty in online casinos in a variety of ways. Perhaps, the best process to experience this variety is to see what bonuses you can avail on each casino. In India, every online casino is unique in their own way in terms of offerings. Choosing an online casino often boils down to selecting the bonuses they can provide you with. The more expensive a promotion is, the bigger the rewards are. This means it has a higher level of risk attached to it. It also means that a player who is new to this world might not be comfortable investing bigger sums for more significant rewards.
So, every player can have their favourite place to play depending on the promotions on offer. At Pure Win, multiple bonuses are waiting for you. Depending on what you like, you can opt for one or the other. With a minimum deposit requirement of ₹250, this helps every player to deposit any amount of money that they are comfortable with.
100% Welcome Bonus
If you sign up with Pure Win, you are a new player who gets access to this offer. You will only get it once, so we suggest you use it wisely. You get a 100% welcome bonus of up to ₹90,000. Depending on how much you deposit, you will receive the exact amount as your bonus. As an example, if you decide to deposit ₹5,000, then you will receive a bonus of ₹5,000.
If you decide to deposit anything beyond ₹90,000, you will still receive ₹90,000 as your bonus money since the maximum is capped at that. When you are playing games, you can use your bonus funds or your real funds. Whichever one you choose to use will receive your winnings.
Wagering requirements of 35x can be fulfilled using your real money only, so keep that in mind while playing. You can always withdraw your money at any point. But if you remove it before fulfilling your wagering requirements, then your bonus balance including any winnings get forfeited. In case you do not meet the wagering requirements within 90 days, your bonus gets forfeited automatically.
We feel that what Pure Win offers is fair and perfect for players who are new to the world of online casinos. It can provide players with the right amount of money to explore and enjoy this new website.
Weekend Reload Bonus
We saved the best for last. Every week you can avail a weekend bonus to make your Saturdays and Sundays the best. You can get a ₹15,000 match deposit bonus of up to 50%. The best part is you can get this every week, and you have the same 35x wagering requirements for this bonus as well.
So, if you decide to deposit ₹10,000, you will receive a bonus of ₹5,000. Now you can play with the real money balance as well as the bonus balance as much as you want.
We think Pure Win honestly treats you like royalty; otherwise, they won't be offering you such a great bonus in the first place. This offer is not only generous but it helps every type of player to get their game on.
However, Pure Win has only two bonuses for players. Compared to other Indian online casinos, this can be a problem for you, if you like trying out different types of promotions. If bonuses are not your priority while playing, then this should not worry you. We can only hope that in the future, more exciting offers are added that we can all make use of.
Games
No Rupee Casinos review is complete without reviewing the fantastic games that most of our featured brands have at their disposal. On the one hand, playing the games help us formulate a better opinion about a casino like Pure Win, and on the other hand, you get to see all the great stuff they have to offer. Now, if you like the games that you see, feel free to register and start playing right away.
Live Casino Games
In online casinos, live games serve as the lifeblood of many gaming websites. They are almost, if not equal to a typical brick and mortar casino experience. This is simply because you get to interact face-to-face with a real dealer who is at the other end of the screen. All our readers love to hear about live casino games so that it is easier for them to decide whether they want to play or not.
The first game we decided to try was Infinite Blackjack. Traditionally blackjack games offer you to bet on the cards that you receive against the dealer's cards. Nowadays, a lot of online casino games, including this one have come up with exciting twists. You can get to bet on pairs, poker-style bets, predict dealer busts, and so much more. Linda, the dealer, definitely kept us entertained with her high-energy attitude, so we are pretty sure you are going to have a great time!
If there ever was a live online casino game that had the chance to beat games in Las Vegas, then it would be Lightning Roulette. If you want a truly unique and visually stunning experience at Pure Win, then try Evolution Gaming's, Lightning Roulette. Not only do you get to enjoy roulette as it is, but you also get some added excitement. A random lucky number multiplier gets added in each round to select numbers on the board. This means if you bet on that number, you may be eligible for a lucky payout.
Another game that we thought would be worth your time is Dragon Tiger. This game is quite similar to Sic Bo where you can choose a side, or choose a tie as an outcome. Each round lasts for about 20-30 seconds, and trust us when we say this, you can win really big if you are paying attention. The game is not just about chance, but there is some skill involved when it comes to understanding the trends and patterns.
To wrap up this section, we decided that it was time to try one of the most popular Indian games, Andar Bahar and Teen Patti. You may have come across this game in your life in different parts of our country. In this game, you can either bet on Andar or Bahar; meaning you have a 50/50 chance of winning every time! Now, on Pure Win, there are two versions of this game. We played both so that you get a clearer idea.
The SuperSpade version of Andar Bahar is a simple game and resembles classic Andar Bahar at its best. The minimum bet of ₹2,000 can be a bit expensive for some players, but if you are looking for a no-frills experience, then this is the version you should be trying.
However, if you want something slightly different, consider trying Ezugi's Andar Bahar game at Pure Win. This game allows you to place a side-bet apart from the usual bet on Andar or Bahar. It increases your chances of winning more money because all you have to do is guess how many cards will be drawn in a particular round. The minimum bet is only ₹50, which makes the game extremely affordable.
We played Teen Patti, another classic Indian game, mostly because we were really excited to see it on Pure Win. You can bet on two different hands, and also on the card combinations. The gameplay is quite simple, but the minimum bet of ₹2,000 can be a bit of a downer for a lot of players if you are playing SuperSpade's version of the game. In this one, the dealer deals out cards for two sides, Player A and Player B, and you can bet on either Player A or Player B. Each round only one Player side will win.
If you are playing Ezugi's Live Teen Patti, a minimum bet of ₹100 can be pocket-friendly enough to play multiple rounds. Unlike SuperSpade's Teen Patti, you play against the dealer. So, you get a chance to place one more bet to raise or fold depending on your hand. This version resembles a typical game of poker, and perhaps it is similar to the actual game of Teen Patti itself.
Slots
Slot games are quick and easy to play. There is no steep learning curve, so it is quite easy to make the most out of them. The outcome depends mostly on chance, but it is quite comforting to sit back, relax, and win some money as you watch the slots do their magic.
9 Pots of Gold is an Irish leprechaun-themed slots game. If you are looking for a fun game while listening to a funky soundtrack, then you might give this a try. Every round we played we won either money or free spins, which in our opinion is a tremendous win-win for most players.
Rio Stars is a samba-style slots game which features colourful schemes and mega wins! Mega wins mean that you get the chance to win more than usual and you might be lucky enough to score one! If that weren't all, you would receive multipliers on your wins, which would mean that you might win up to 20x more the usual amount.
In Adella the Fortune Wielder, you get the chance to win over 50,000 coins if you are lucky enough. So, like you, we also gave it a try. It's a fantasy-themed slots game, and it looked like fun, but perhaps you will have more fun playing something like Rio Stars.
Table Games
Online table games that are offered by casinos are generally straightforward in nature. You do not get to interact with real people as compared to live casino games, but if you just want to have some fun and win money, then this is the best way to go about it. To see what Pure Win had to offer us in terms of these games, we decided to try a few.
Professional Series Baccarat from NetEnt was the first up in this list. We wanted to put on our best James Bond impression and play the game for a few quick rounds. That's the best thing about playing by yourself when it comes to simple table games. Each round gets over quickly. So, you can take as much time as you want to decide how much to bet.
The next game we played was a bit different than typical online casino games. If you are getting bored with playing blackjack, roulette, and baccarat, maybe it is time to spice up your time with some Mahjong Exchange. The game of Mahjong is usually based on memory where you match each design with its pair. Here in this game, it is slightly different. You still use the pieces, but you have to guess which part you chose. Depending on the amount of risk involved in your choice, you get a higher payout.
The third game we chose to play was All Aces Poker. Again, this is not your regular run of the mill game of poker. You get to bet and receive five cards. You can choose to hold a few that seem to be the right cards, for you. If you hold back two out of the five cards, then the three other cards are replaced. The resulting combination of cards forms your final hand. It is quite simple, easy to understand, and fun to play. Once you get the hang of it, you can make quite a lot of money by winning consecutive games. But, don't just take our word for it. Give it a try for yourself.
Overall, at Rupee Casinos, we feel that Pure Win has a lot to offer in terms of variety when it comes to online games. It depends on what type of games you prefer and how much you are willing to bet. Some live casino games can have quite high minimum bet amounts, so it might not be for all types of players.
Front of the House
Homepages are like a hotel lobby or the entrance to your house. You like to keep it beautiful so that visitors and onlookers can admire it. For online casinos, it is like a waiting room. New visitors are waiting, trying to decide whether they wish to create a new account or not. This is where the only lasting impression is made. So, let's see what we are dealing with here.
Pure Win does not boast about their simplicity, but we think there is no reason why they shouldn't. The first thing that you notice on their website is the beautiful blend of the colours of the Indian flag. If there was ever a casino that was perfect for Indian players, then this is it.
Their homepage has a no-nonsense design. You see the welcome static banner on top which advertises the match deposit bonus they have to offer. You can see further attractions that Pure Win has as your eyes travel towards the bottom half of the page.
Some of the top games in every genre are listed out for you to play as you scroll down. At the very bottom, you can see the latest big win and news from different jackpot wins. Who knows, maybe tomorrow it will be you up there, winning big!
Pure Win has a great website, but their homepage puts the cherry on top of the cake. It is elegant, distinct and most importantly, easy to use. All the necessary buttons like Log In, Register, and Live Chat are available right in front of you so that you do not have to go looking for them ever again! Pure Win is not just another online casino website; it is an experience unto itself!
Payment Options
Pure Win is unique in many different ways. But, we saved the best for last. It offers a minimum deposit amount of ₹250. Yes, you read that, right!
At this online casino, you can make a deposit that does not put pressure on your wallet. You can choose anything between NetBanking, UPI, Visa, MasterCard, Skrill, EcoBanq, ecoPayz, and cryptopay to make a deposit. All you need to remember is that you can deposit ₹250 via any method except credit/debit card and cryptocurrency.
Withdrawing money is equally easy, and you can use most of the above options like NetBanking, UPI, Skrill, ecoPayz, cryptopay and EcoBanq. All leading Indian banks are supported including ICICI, HDFC, SBI, Axis and Kotak, including payment wallets like PayTM and Google Pay.
Well, depositing and withdrawing money seems quite comfortable here at Pure Win. Their rules are simple, and requirements are as flexible as it gets.
This is the ONLY Indian Casino where ₹250 is all you need to get started. If you want to check out the world of online casinos in India, then this is the perfect starter casino for you!