Royal Panda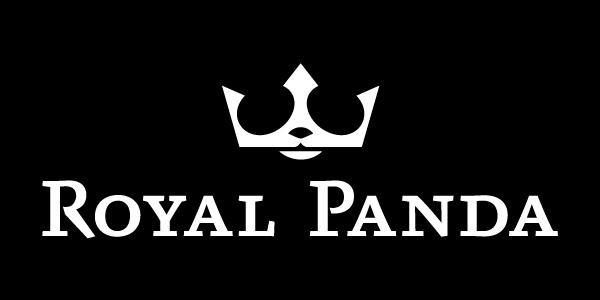 Overview
In This Review
Introduction: What's this casino all about?
Games: What to play here
Promotions & Bonuses: All the best offers
Payment: What options are there?
Royal Panda is a name that is synonymous with a great online casino gaming experience. Both Indian players and those living in other countries have probably heard about it or played on their website at some point. The best part about this online casino is that they accept players from many countries. At Rupee Casinos, we help a lot of players who complain about online casinos not supporting the local currency. We can understand your pain, and that is why we focus solely on casinos that let you use Indian Rupees.
Royal Panda was once an international casino. Don't get us wrong, it still is, but now it also has a local flavour. By that, we mean that as an Indian casino player, you can now use INR here. With the amount of experience they have, it makes sense to choose Royal Panda. However, we wanted to dig a bit deeper and see if that is worth it or not. Let's see if Royal Panda can live up to their claims of being the best casino in India or not.
What is Royal Panda?
From what we gathered, Royal Panda aims to make online casino gaming an enjoyable experience for you. They promise their players exciting promotions while at the same time creating a user-friendly website. They have been operating since 2013 and have licenses from the Malta Gaming Authority as well as the Gambling Commission in the UK. Both these licenses are difficult to get. The fact that Royal Panda has both means that not only are they legitimate but also credible enough to trust your money with.
According to this casino, they believe in rewarding loyalty. So, they don't just offer bonuses for the sake of providing them. It is good to hear that a casino takes care of their customers in every way possible. Plus, they also love pandas, which is the reason for their name, and frankly, who doesn't? They are delightful animals, known for their humility and cuteness all over the world. In a way, Royal Panda symbolises a friendly symbol that is approachable as well as entertaining.
Now, let's see what Royal Panda has to offer.
Promotions
Now, for the most exciting part of our review, the promotions that Royal Panda has to offer. We hope that you are sitting comfortably, as we are going to get down to the brass tacks here. The bonuses that online casinos offer goes into your decision making process. Whether you will be playing here or you will be going for another casino, it all gets decided at this point. We certainly hope that our review helps you make the right decision.
One thing that we disliked terribly on Royal Panda is the currency. Even though everything else has been customised for India, they still display the bonuses in dollar amounts on their website. The welcome bonus, though, is presented in INR, which makes us feel that this is an important detail they overlooked. But they also deserve credit where credit is due as they took the pain to explain how their bonuses work on a separate page. The reason why we mention it is because we review and play in different online casinos all the time. We do not see them doing the same. When you have no hidden charges or conditions, it is easier to do this. These are the kind of little things that matter to a player who is thinking of creating a new account here.
Welcome Bonus:
When you join Royal Panda for the first time, you are eligible for an INR 10,000 welcome bonus. However, you need to keep in mind that you will have to deposit your money to receive the bonus. When you make the first deposit, Royal Panda will match your deposit till INR 10,000. So, for example, if you deposit INR 5,000, then you will receive an extra INR 5,000 taking your bankroll to INR 10,000. But you can always make an INR 10,000 deposit to get the most out of the offer. Then, you will have INR 20,000 in your account.
There are a few conditions that you should remember before you opt for it. The minimum deposit amount is INR 1,000 (we assumed this since the figures are given in $, please contact Royal Panda support to verify). You can use the bonus only on casino games and not sports betting. Any money you win from the bonus will stay in your bonus balance. You have to use your deposit balance to meet the wagering requirement of x35 for games. If you do not have a cash balance, only then will they deduct your wager from your bonus balance. If you do decide to withdraw your cash balance, then all the bonus and winnings from it will be returned to Royal Panda.
While we at Rupee Casinos feel that this 100% deposit bonus is a great way to help players, we also think that naming it a welcome bonus gives people the wrong idea about it. Perhaps, it is just a marketing tactic, but we want our players to know exactly what the bonus is so that they can decide for themselves if they wish to take it up or not.
$20 Free Sports Bet
We know that some of you here are more interested in sports betting. Royal Panda has got you covered so far it seems. When you join Royal Panda, you need to deposit some money in your cash balance to avail this offer. The minimum deposit amount is $20, but again, we feel it is better you contact their customer support team to make sure how much you need to deposit in INR to avail this bonus.
You get an extra $20 bet when you make your sports bet. Whatever you win, you get to keep it. You need to ensure that you spend it on sports betting and not casino games. Another thing that you need to ensure is that you place your bets on events that have odds of at least 2.0 to qualify for your free bet. You have the choice to claim either the casino welcome bonus we were talking about before or this free sports bet. Unfortunately, you cannot choose both.
You will receive your free bet only after your original eligible bets have been settled, so you have to wait for it. If you win your bet, your winnings go into your cash account rather than your bonus account. This is because you do not get back the $20 bet value of the free bet. We feel that since players have no choice but to pick either this free bet or the welcome bonus, it is unfair to those who are just here for sports betting. But, it's still a free bet, and you don't have any wagering requirements to worry about.
Live Casino, Dream Catcher Bonus:
We noticed that here at Royal Panda, there are quite a few game-specific bonuses. For those lucky players who get to benefit the most from this, this is for you. If you play the Dream Catcher live casino game here at Royal Panda during the summer, you get to grab up to $50 in bonus every weekend.
You need to spin the Dream Catcher wheel and see how much you win. The more bets you place, the better your bonus would be. All you need to do is bet during the weekend to earn your rewards. Make sure to bet at least $50, to be eligible for the bonus. If you want the $50 prize, then you have to bet $400 and upwards during a weekend. During the summer months, you have the chance to win up to $300 just in bonuses. Of course, there is a wagering requirement of x35 on the reward. You have to meet that requirement using your cash balance.
This is well-suited for players who want to try something new and get rewarded for it. No matter what the result is, you still get your bonus every single week during the summer. Just make sure that you use your bonus money within ninety days, or it will expire.
Summer of Games:
It looks like Royal Panda means business when its summer! Just kidding, they do have a great lineup of summertime rewards for you, no matter what game you play. During the summer months, every week is dedicated to a certain number of bonuses on specific games.
We feel that it is a fantastic way to hold on to existing players and appreciate their loyalty to the casino. Trust us when we say this, there are a lot of bonuses for you to try. From free spins to cashback offers, you have it all. The best part is you don't have to be a high-roller to get these rewards. The average bets or deposits hover around anything between $10-$25, so it is affordable and attractive.
For fans of BlackJack, the Lucky 21 promotion is part of the summer bonanza. On the 21st of every month, you stand the chance of winning $210 cash for playing the Live BlackJack game at Royal Panda. Three lucky players will win this reward every month, so who knows, you might win it this month!
You have to make sure that you play either the Live BlackJack or the Live BlackJack VIP to enter the draw. Your wager amount does not matter at all. What matters is that you participate. You also have to obtain a blackjack on the 21st to enter the draw. If you are one of the three lucky winners, you will see the prize money in your account the next day.
$150 Weekly Bamboo Bonus:
Every Friday, if you deposit any amount till $150, you will receive a 50% bonus on that amount during the weekend. The best part is, you can avail this every week on each Friday. The minimum amount you can deposit is $10, and the wager will be deducted from your cash balance. The wagering requirement is x35 for casino games.
As far as deposit bonuses are concerned, we at Rupee Casinos feel that this offer is more than fair. The fact that you get to use this offer every week makes it even better. We don't think there is more an online casino player can ask for after receiving a bonus like this on every Friday.
Loyal Panda Program:
What's a good online casino without its loyalty program? If the weekly bonuses weren't enough for you, then Royal Panda has more for you. You earn loyalty points or as they like to call it Loyal Panda points whenever you play real-money games. It does not matter if you end up losing or better yet, you win. The more you play, the more points you earn. The higher your number your score, the more you can climb up the points ladder to receive better perks.
Depending on which game your playing, you will earn one loyalty point when you spend $10 on slots, scratchcards, soft games and betting. The same rule applies when you spend a minimum of $50 on video poker, live casino and table games. There are four point tiers, bronze being the lowest and diamond being the highest. You need to have 15,000 Loyal Panda points to enter the silver tier, 45,000 to become part of the Gold level and finally, 120,000 points to reach the top.
No matter how little you spend, you will still get to amass loyalty points. With these points, you can buy gifts from the Loyal Panda Shop. Overall, the loyalty system is something for players to look forward to, and all the promotions are well-balanced. The best part about Royal Panda, despite a few minor issues, is the fact that they keep the players' interests in mind while crafting these bonuses.
Games
Games make the online casino, or so we would like to believe. Now, Royal Panda has a wide variety of games. They have video slots, classic slots, roulette, Blackjack, other table games, video poker, live casino games, jackpot games, hot and cold slots, and scratchcards. We decided to take a look at the most popular games that Royal Panda has to offer. Their website has a very confusing and overly complicated way of displaying their games. Same games keep appearing in different game menus, which feels completely unnecessary.
Slot Games
When it comes to video slots, Royal Panda, like most Indian online casinos, has a vast collection. Depending on what you like, you can play so many different slot games and never get bored of them. We checked out many of them, notably the Book of Dead, Flower Fortunes Megaways, Golden Girls and the classic, The Link.
When we played Book of Dead, it felt straight out of the Hollywood classic, The Mummy. The soundtrack, the well-crafted icons and the design, just felt too good to be true. Flower Fortunes Megaways, is perhaps one of the best slot games we have played so far. It is very similar to a Tetris game, and every time you win, you get to fill up a bar. This bar has milestones, which you can fulfil and get great offers, like free spins.
Then, there's the Golden Girls. A simple, yet alluring slots game that will keep you wanting for more. With the classic beach theme, there is nothing that you can get wrong with when it comes to this game. The Link, on the other hand, reminds us of Tic Tac Toe that we would play as kids. It is a simple and straightforward slots game for those who do not like to play complex ones.
Table Games
Casinos and table games go hand in hand. And, roulette is perhaps one of the most iconic casino table games that one can play. With eighteen different types of roulette games, it seems like Royal Panda offers a variety like no other. So, we decided to check out how their games would hold up. While everyone here knows how to play European Roulette, but we still play it every time we review an online casino.
You might wonder why we would do this. But, we like to think that it is essential to review the simplest, yet, crowd-pleasing games like roulette or Blackjack to ensure that the basics are covered. Royal Panda does not disappoint in this case. It's a regular day of roulette with their European Roulette game. We win some rounds, we lose a few, and all in all, we are happy. Then, we saw something that caught our eye. It was the game of multi-wheel roulette. Eight roulette wheels are placed side by side, but you can place your bets in one place. If you are wondering what it looks like, here check it out. I think you should try it out as well.
Now, Royal Panda has over twelve different Blackjack games. While some of them are live versions and some are the same game, we did find an interesting variant. It is called the Double Xposure Blackjack, where you get to bet on three hands. It's like playing Blackjack for three different players. If you get bust in one, you can still win money from other hands.
It is an exciting take on the actual game, which makes it pretty exciting. We practically won something every round, so if you are looking for a safe game to start with, this is it. Till now, we felt that Royal Panda has a vast collection of games. But, it does not mean that having a lot of games means that it is a lovely casino. Some of the games are repetitive, especially the ones that appear in the same game menu. Having six different variants of the same table game does not help players; it just ends up confusing them.
Deuces Wild is another popular table game here at Royal Panda. Trust us; video poker games do not get any better than this. If you are a fan of poker, then we believe this will be something that is up your alley. The variety of different traditional gambling games is what makes it exciting every time we played at Royal Panda. Of course, the website or their selection of games is far from perfect. But, what they have ensured is that individual sections of the online casino population are happy with their game selections. At Rupee Casinos, we felt, that they certainly do have limitations in areas and only those of you, who love poker and live casinos will have a great time here.
Live Casino
Online casinos are all fun and good, but then you feel like something is missing. Something like an ambience, other players that you can play with, and maybe even a dealer? Well, now you can do all that at Royal Panda. They have around sixty online casino games, all with live dealers that you can play at any time you want. So, you get to experience the thrill of regular casinos with other players without needing to leave your home on your mobile phone.
So, we thought of trying an exciting new game called Lightning Dice. It's a unique dice game that should suit dice lovers, casino players, and slots fans. Every round, you get to place bets on any number that's the total of three die. Every number that represents the total has a multiplier attached to it. Once the three die start rolling, the multiplier for three numbers increase, and that can go up to 1000x. It's a sure-fire way of winning large sums by betting small amounts of money.
Then, we checked out the Asian version of baccarat, called Dragon Tiger, which is a popular game among online casino players now. And we do not blame you. With such pretty and exotic dealers, anyone would want to stare at the screen and keep playing all day long. So, the game is pretty simple, one side is the dragon, and the other is the tiger. You can bet on either side, or both sides, or bet on a tie, just like you would do in a game of baccarat.
When you start playing in Royal Panda, you will find that they have different versions of the same game. This can be a good thing, as well as a bad one. It's good considering that if it is one of your favourite games, you get to experience it differently, and become better at it. This means you have more options to win and less to lose.
Licenses and Safety
As we have already mentioned, Royal Panda is one of those rare online casinos having two licenses. Having the Malta Gaming Authority (MGA) license means a number of things for the casino and its patrons. First, player data is more secure. When you are playing here, your information is in safe hands, even if it is not stored in your country.
The MGA ensures that Royal Panda complies with this and does not misuse your data. At the same time, the casino needs to have the capacity to safeguard sensitive personal information; otherwise, they will not receive this license in the first place. Another significant aspect is the fact that Royal Panda cannot keep their player funds with operational funds, so your money is in safe hands when you are playing here.
The UK Gambling Commission ensures that the games on the casino are fair for players, so you don't need to worry about that at all. We feel that from a player's perspective, their interests are all covered. You can play without a worry on your mind when you are playing here.
Front of the House
No matter how safe a casino is, first impressions still matter. It matters not only to us but for newcomers and existing players. The homepage of an online casino is the first thing that you get to see. It does not matter if you are here to check out a new casino or want to log in and continue playing. It is essential for people who are scouting a casino to become a potential player. Or else, how will you decide whether you want to click that join now button to start playing, right?
Royal Panda does not beat around the bush when it comes to this. They are upfront about their games. More importantly, they have a simple layout that is easy to understand. Like many other online casinos, they have a rotating carousel which highlights the best they have to offer. One of the banners talks about the welcome bonus that you will receive when you join. This is not only an excellent way to get new people to join up but also sheds light on how honest they are about everything.
Their website reeks of transparency all over. They have nothing to hide. Even if you miss the banner, there is still a 'Join' button on your right. Above this button is the attractive INR 10,000 welcome bonus that you will receive right away when you sign up. For Indian players, this is quite a significant amount.
Below this is the traditional show of the total jackpot that is being won by players. Plus, you get the chance to see your name on the winners' board. So, Royal Panda goes all out when it comes to celebrating their player base on their website. You also get to see their most popular games on the homepage. Plus, you have the option to search these games and see if your favourite is there or not.
Their website map is easy to navigate around. You have the standard menu on top that allows you to explore the games and live casino feature. There is also a separate tab for promotions, which is a big part of online casinos these days. If you want to know more about Royal Panda and what their organisation is all about, you can scroll over to the Explore tab.
The Help tab on the right lets you contact customer support or read through their FAQs. As we said, everything on their website gears towards ease of playing for you. As a player, we never felt lost, and neither will you. Even if you fail to notice the help tab, there is still a separate customer service portion that allows you to reach out to them. There is a help tab that follows you around as you scroll down so that you never feel out of place or helpless at any point.
Since Live Baccarat is one of the most favoured casino games here at Royal Panda, they have a separate link for you to play. And, how can a casino website in India be complete without a cricket betting option? You can use their cricket betting area that is easily accessible on the home page to bet on all kinds of matches.
At Rupee Casinos, we try to see how much effort each online casino gives to customising their website for a specific country. Even though Royal Panda is technically a European online casino, they still go out all the way to ensure Indian players feel at home here. Their homepage reflects the games that are popular in India rather than the ones that are favourites in Europe. At times, we thought that they might be a bit too aggressive when attracting new players, as they put 'join now' buttons almost all over their homepage, even at the very bottom. But rest assured, even in their simplicity, Royal Panda exudes goodwill that is not present in even the best online casinos in India.
Payment Options
Royal Panda certainly has a wide array of payment options for you. But some of them might not be eligible for Indian players. For most of you, you have the option of bank transfer, Visa, Maestro and MasterCard debit or credit cards, Skrill, Neteller, Paysafe card, astropay, ecoPayz, etc. Some of them can help you transfer money directly, but for some of the other options, it might take more time than usual. It depends on how urgently you need access to these funds on your Royal Panda account.
This is where you need to check for yourself, which option suits you. The minimum deposit amount is $10, and the maximum deposit is $10,000 to $15,000 and $1500 for credit and debit cards. Unlike other casinos, Royal Panda does not deduct fees from your transactions.
However, when it comes to withdrawing your money, you can only do it via bank transfer, debit card or Skrill and Neteller. In this situation, we would advise you to go for the e-wallets as it is easier as well as faster.
Mobile Support
As with all online casinos, gambling apps are prohibited on the Google Play App Store and the iOS App Store as well. The issue with the app is that they do not explicitly tell visitors on their website that they have an app. If you go to their FAQs section, you get to know that if you visit the site from your phone and scan the QR code in the FAQs, you can download the app.
All you need to do is log in using your regular account to resume playing. You can also create a new account if you want to. As long as you are using an Apple device or an Android phone, you are good to go. You can even play their games for free without using any money except the live casino games.
Get a ₹10,000 match deposit bonus, and start a new adventure with Royal Panda! After all, if not now, when?