Twin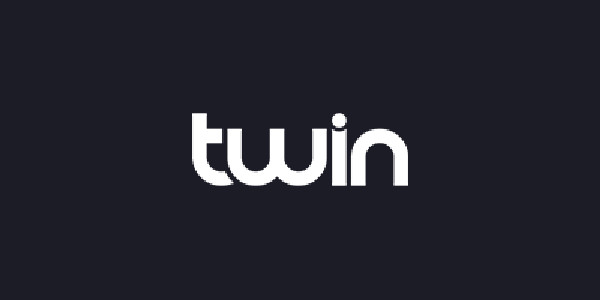 Overview
In This Review
Introduction: What's this casino all about?
Games: What to play here
Promotions & Bonuses: All the best offers
Payment: What options are there?
The number of online casinos in India is increasing steadily. For players, including you, this is excellent news. It means more options to explore if you are bored with your regular online casino. But, how do you figure out if a new online casino is worth your time? That's where we, Rupee Casinos come in.
Being a premium online casino guide in India, we strive towards making playing online more comfortable for you. If there's a new online casino here, we make it our job to know everything there is to know about it and review it. With our experience and knowledge, we provide you with the no-frills, no-nonsense review. In this review, we have Twin Casino, a prominent European online casino brand. This is their first foray in the Indian market.
So, it is time for us to dive deep into what Twin Casino has to offer to players. We have a lot of expectations from them since their brand is not only famous but one of the more people-oriented, player-friendly ones. In this review, we will talk about the promotions they have to offer, games that players can play here, and payment options that make deposits and withdrawals easier.
What is Twin Casino?
Before we talk about the different promotions Twin has on offer, let's take a look at who they are. They have a player-oriented approach to their website, and their primary focus is creating good online entertainment.
Their website aims to provide players with safe, reliable playing experience. So, if you were to play here, it seems like they have everything you would expect from a high-quality casino. They claim they have amazing offers, and great games, that will guarantee you a good time.
User-functionality is an integral part of what goes on at Twin Casino. It's about making things user-friendly, simpler and efficient. Twin Casino has a gaming license from the Malta Gaming Authority. So, they have to follow stringent regulations to ensure that players' are protected, and responsible gaming processes are practised.
Now, let's take a look at the promotions and bonuses they have to offer.
Promotions & Bonuses
Without a good bonus, an online casino is not worth much. We know how much all of you look out for these offers. This is why we focus so much on it, alongside the great games Twin Casino has to offer. With great bonuses by your side, you can do a lot of things, like amp up the cash that you will use to play here.
At this point, we should point out the honesty with which Twin operates. They clearly state that they do not offer big casino bonuses like their competitors. This is because they feel that for those bonuses on other websites, it becomes difficult to convert it to real money. Compared to Twin, other places have higher wagering rates.
Sometimes the terms involved with bonuses can be confusing. It might be harder for you to win your bonus back to your account. Here you get the best of both worlds thanks to Twin. The focus is not on having a more significant balance but on having a balance that is all yours. Bigger bonuses often mean higher wagering requirements, so Twin has kept in mind how to cater to all types of players. Fairness is vital when it comes to their promotions and a simple list of terms and conditions that anyone can understand.
So, let's take a look at what their bonuses are all about.
Black Monday
Now, this is a Live Casino bonus. If you are a fan of Blackjack, this will fit right in, for you. On select Blackjack games offered by Evolution Gaming, you get 25 free spins for Gonzo's Quest. You need to place a minimum bet of ₹500 to qualify for this offer. However, certain Live Blackjack games are excluded from this offer. This includes Blackjack Party, Infinite Blackjack, First Person Blackjack and Free Bet Blackjack.
Please note that placing bets on these blackjack games will not gain you any of the free spins. The wagering requirement is 35 times that of the bonus credited to you. This is different from the 40x that usually comes with any bonus since this is a free spins offer. Every spin has a wagering requirement of ₹500 per spin or ₹50 per betting line. You need to make a minimum deposit of ₹1,000 in the first place to avail this offer.
So, for example, you can deposit ₹1,000 and use ₹500 out of it for your bets on the eligible live blackjack games. If you win, that money gets added to your cash balance. If you lose, no harm done, because you still get access to the 25 free spins we were talking about. You have to use your free spins within 30 days or else the bonus will get forfeited by Twin.
Twin Races
Weekdays at Twin have never been better! Twin Races are weekly tournaments where you can compete with other players here, or as they call them, "Twinners". You can win free spins and cash prizes without even needing to pay any extra fee to register for it.
There are two ways you can win. You can either win with the help of the multiplier or the best score. If you get the biggest possible win, you win based on the multiplier. You can win with the best score if you accumulate the most point in the race.
The multiplier works like this, you bet ₹1, and if the multiplier is 10x, then you will win ₹10. You will only be able to see the highest multiplier on the leaderboard.
For the best score, there will be a multiplier for a certain amount of points. You score 2 points for anything between 1.01x to 15.00x. Anything above 30.01x will help you win 100 points. You need to be the first Twinner to collect the highest winning amount first to be ranked higher than someone who receives the same amount but at a later date.
There are also exclusive Twin races you can participate in if you want. You will require a token for these, but it also means better prizes and a lesser number of people to compete with.
When the race finishes, you can collect your prizes. All you need to do is click on overview and then click the Claim Prize button. In case you did not win this time, do not worry as there will be races going on all the time. So, better luck next time!
If you wish to gather more points, make sure you bet on the games that are part of the competition. You will need to place a minimum bet to spin the reels of the race. Some games will have a minimum number of spins to qualify for the prize. You have to place a minimum of 50 bets with an amount of ₹30 per spin to qualify.
Twin Pack
This is the perfect bonus for a new player at Twin. The Twin Pack consists of two match deposit bonuses plus free spins! When you make your first deposit, you receive a 100% deposit bonus up to ₹ 10,000 and 50 free spins for the game Starstruck. Now comes the best part. For your second deposit, you get the same 100% deposit bonus up to ₹10,000 along with the 50 free spins for Starstruck.
The minimum deposit amount is ₹1,000. So, if you deposit ₹5,000, you receive another ₹5,000 as a bonus. Along with that, do not forget your 50 free spins. When you create your account, you have 30 days from that day to avail these bonuses. You have to activate the free spins in your bonus list if you decide to use them. But make sure you use your free spins within a week of getting them; otherwise, they will be gone.
You have a wagering requirement of 40x that you need to fulfil within 30 days. So, if you receive a bonus of ₹5,000, then you need to make bets worth ₹5,000 x 40= ₹2,00,000.
You will need to reach this amount to withdraw your winnings. A good thing about their wagering requirement is that you need to wager only on the bonus received. Some online casinos ask you to wager on both your deposit and your bonus, which can be a bit difficult for some people.
Twin Loyalty Program
How can our bonus section be truly complete without a loyalty program, right? The Twin Loyalty Program is free for you to join. Every time you play a game, you receive loyalty points. You receive one point for every ₹80 you put down in bets. The more you bet, the more your rewards will be. You need to bet at least ₹16 every time you wager to ensure that you start earning points.
You move to the next level of the program when you accumulate enough points. A pop-up window will notify you of the rewards you have earned. You can choose to use them then, or save them for later. If you activate a reward, make sure to use it within seven days as per the rules.
Your rewards are wager-free cash, free spins, bonuses of different kinds, tournament tickets like the exclusive twin races and other assorted surprises. You can level up at least a few hundred times, according to Twin. Any bet over the amount of ₹390, will generate the same loyalty points.
The free spins that you win will have a wagering requirement of 35x.
For the regular online casino player, Twin Casino has the right bonuses. They are not shabby, but they are not extravagant either. But, that's their philosophy, and they abide entirely by it. They have reasonable wagering requirements and more than modest bonuses waiting for you, whenever you decide to start playing at Twin.
Games
One of the most anticipated sections of our review is now here. So far, Twin Casino has been a great place to play. But this is perhaps the part that makes or breaks it. The best thing about Twin is that they do not beat about the bush. They are honest and upfront about everything, so we are going to go out on a limb and say that their gaming experience is going to be quite a treat for everyone (including you)!
Slots
Currently, they have over 500 slot titles on their website. With such a wide range of games, it will take you quite some time before you get to the end of that list. You have all the different progressive jackpot titles from award-winning game developers. Along with that, they update their titles regularly. So, you have the chance to play new games all the time. You can even look for the new ones using the sort by 'New' tag.
Let's take a look at some of Twin's most popular slot games.
The first game that we tried out was a new game on their list called Tree of Riches. It's also wildly popular, so we decided to see what the hullabaloo was about. Again, one thing that is synonymous with Twin Casino is that they keep things simple. This is a simple slots game with a slightly Asian twist. They have not overdone themselves, yet it is quite fun to play.
Next, we tried one of their top fan favourites, Jack and the Beanstalk. It's a straightforward slot game from NetEnt. The best part about the game is that it contains simple instructions for the beginners to understand how it works. We at Rupee Casinos always believe that it is these little things that count the most when it comes to having a great time.
Now, to round it off, we tried our hand at one of the jackpot games here, Gunslinger Reloaded. A typical Western-themed slot game, we hoped that we might win the jackpot. Well, we didn't win that, but we did end up winning quite a sum of money in the process of playing.
The best part about their games is that if you accidentally go back to the previous page, you do not quit the game, but it is minimised. Quite a great feature from Twin if you are like us, accidentally going back when you do not need to!
Live Casino
With live casino games, you get a whole new experience. You get to interact with a live dealer and play with other Twinners in real-time. Here at Twin, it is more than just betting and winning. The live casino experience is a must-have for any new player. Along with that, you get to analyse previous games with all the stats displayed right in front of you to make the right call.
Here are some of the Live Casino Games we decided to try at Twin.
Deal or No Deal is a pretty popular game show all over the world. So, we decided to try it and see if we could win something. To be honest, this is the game you should try playing if you are bored of other online casino games, or looking for an entertaining game at Twin. There are three steps to the game. At first you spin a three-reel vault which is basically a Random Number Generator. This sets the prize in the briefcase and adds a multiplier to it.
Once you qualify in this round, you enter the prize top-up round where you can choose to add random multipliers to your bet. There are 16 briefcases in the final round that has to be predicted. If you can predict that the money in the remaining briefcases are higher than the Banker's offer, then you win. The briefcases contain any number from 1-16. When every set of the briefcases are opened, you can cash out when the banker asks you Deal or No Deal?
Another game that is really popular simply because of its uniqueness is Lightning Roulette. A game of chance as well as skills where one gets the chance to win not only on the number that turns up at the end of every roulette wheel spin but also on the numbers that are revealed in the screen behind the live dealer. The numbers at the back receive a random multiplier and if you bet on any one of them, your bet gets multiplied, and you end up winning big!
Table Games
Table games and card games are a staple of any online casino. These virtual table games help you relax after a hard day's work if you want to play a few rounds without having to compete with other people, then this is what you need. No live dealers, no other people, it's only you and the game.
With the low betting values, you do not have much to lose. But, if you are feeling confident, you can bet big and win even bigger. With so many table games on Twin's roster, who knows, maybe your favourite table game is still waiting to be discovered.
You get to play all the classics such as Roulette, Poker, Blackjack, Baccarat including the variants of each game. Let's check out a few of these timeless classics and see how they hold up against the Rupee Casinos standard.
The first game we played is the classic French Roulette. One thing that we keep noticing is that Twin Casino stands out in subtle ways. The game opens with a beautiful cinematic intro, and the user-interface is sophisticated, yet simple to use. Despite not being a live casino game, you get to see all the stats, like the hot and the cold numbers. This is a no-brainer game if you are in doubt about which table game to play. Trust us; you will fall in love with the roulette game here if this is your first time.
For our last game of this review, we decided to try something wacky. We saw this game called Deuces and Joker. This is a combination of the two games Deuces Wild and Joker Wild. You usually play it with a standard deck and a joker deck. Five cards are dealt to you face-up, and you can choose which cards you want to hold. Then the rest of the lines are revealed as you can see in our screenshot and depending on the cards you kept and the combination that you end up with, you can win quite a bit. The best part about this game is how it stands out. It feels like one of those arcade games and not like a typical online casino game. Sometimes, this change is quite welcoming if you have been playing a lot of online casino games lately.
Front of the House
None of our reviews is complete without talking about the homepage of the casino we are reviewing. The homepage signifies a couple of things. First, it allows us to take a look at the kind of effect it has on users. And, two, it helps you to see how entertaining this casino is going to be.
The first thing that you notice like many other websites like this is the top banner which displays all the different types of promotions Twin Casino has. The top menu helps you open a new account, deposit money into your account, check out the slots, jackpots and live casino games, and take a look at the current Twin Races.
Moving on, as you scroll down, you can see the new games they have added recently. Their recommendations and trending games follow this. You also get to sort their games by their game providers which is a nifty tool if you are one of those players who prefer a particular game provider over others and want to have the Twin experience at the same time.
This is rounded up by the current limited-time promotions at the end. You can also see the different payment providers, along with accreditations, displayed at the bottom of their website.
Overall, their homepage is nothing special, but at the same time, it is user-friendly. This is a thumbs-up in our books. It is simple, and they have tried to make it look attractive to potential players. The sober tone of blue is quite soothing at the same time if you are browsing through their roster of games.
Payment
When it comes to Twin Casino, there are quite a few payment methods available. To access the withdrawal and deposit menu, go to the top right-hand corner after logging in. Click on your profile, and choose deposit from the options below. You can deposit your money using six different payment methods.
These are AstroPay Card, MuchBetter, Skrill, Neteller, ecoPayz and e-voucher Visa. The minimum deposit amount is ₹1,000, which is standard for most online casinos these days, and Twin is no exception. Skrill and Neteller have the option to help you deposit upto ₹4,000,000 while the others have a maximum limit of 100,000.