Easy to play card games for kitty parties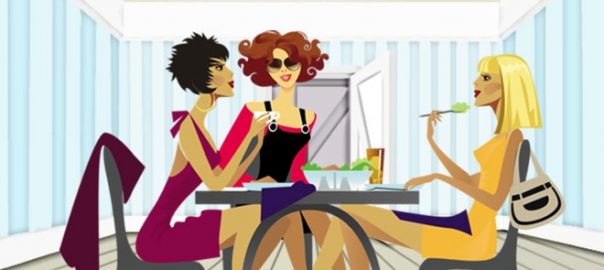 Easy to play card games for kitty parties
Is this your turn to host the ladies club kitty party? Are you a perfectionist and wants to know how to keep your friends enthralled when it comes to organising kitty party games? Then, Rupee Casinos is the right place for you. Here, we can provide you with fun ideas for simple yet exciting card games that will be a great hit amongst your friends at a party! If you are also looking for cool kitty card games, then here are some ideas for you!
Kitty card games under one minute
Idea #1: Take a glass bowl and add 91 one rupee coins in it. You can start gathering the coins well before your kitty date to have all the coins in place. Take 13 cards of one colour. For example, gather all cards that belong to diamonds (from Ace to King). Keep the cards spread on a table, upside down. Now let your guests guess the number on each of the cards and ask them to place the coins accordingly. For example, if the person guesses a card to be number nine, she has to place nine coins on it. Set the time limit to one minute to add a dash of extra fun. Once the person has put on all the coins, let them turn on the cards to reveal if the guesses are correct. The person who makes the maximum number of correct guesses is declared the winner.
Idea #2: Take 10 playing cards from one to ten. Now keep a few one rupee coins in a glass bowl. You'll also need a dice to play this game. Spread the cards on the table face up. Now ask the player to roll the dice. Whatever number comes up on the dice, the player has to put that many numbers of coins on a selected card. She can't move to the next card until the card is filled. For example, if the player rolls the dice to number three and she chooses card number six, then she has to keep three coins on that card. She cannot move to the next card until six coins are kept on the card. The player who completes the maximum number of cards within the time given is declared the winner.
Online kitty card games
If you're bored with the traditional kitty card games, then why not try some cool online kitty card games? Not sure where to start? Well, you don't need to worry as we have got you covered. There are many reputed online casinos that accept Indian players. And the best thing about these online casinos is you don't have to be a gambling enthusiast or a professional to try out your luck. We have reviewed here some of the best online casinos in India that offers fun card games which will go well with your kitty party theme. Above all, all these sites are tried, tested and verified which means you can play freely and safely. And, if you're lucky enough you can win some real cash prizes! Sounds a fun idea? Check it out yourself.
Our curated top sites for kitty card games
Bodog India: Make this kitty party the most memorable one! Take your friends for an online casino tour, play some of the exciting table games at Bodog India. Some of their popular table games include Andar Bahar, 3 card poker, 3 hand blackjack, and Crackerjack. And, let us tell you a secret, you can earn INR 2,000 for inviting your friends! Shhh…
Jeetwin: We love playing the table games at Jeetwin. Packed with roulette, baccarat, blackjack, all you lovely ladies should try your luck here! Meet the Bollywood diva; get 1000 free credits for no deposits and a whopping referral bonus of INR 10,000. Isn't that great to get you started?
Betway: Do you have the knack of betting for your favourite team or sports? Then you must check out Betway. From football to cricket to basketball, you name it and Betway has it covered for you. Even if you're not into sports, you can still go ahead and browse the plethora of table games they have at their disposal. They also offer a € 10 bonus to help you get started in their Live Casino.
Royal Panda: Want to try something new this time in your kitty party? Are your guests bored playing the traditional kitty card games? If your answer is a yes, then head on to Royal Panda, one of the biggest online casinos in India. Get to enjoy Indian's favourite casino game at Royal Panda's live Baccarat. Live Baccarat is the best Baccarat experience that you can ever have. The friendly yet professional dealers and TV streaming experience will make you feel like you're in a real Las Vegas casino!
Vbet: This is another amazing place to try your casino luck if you're yet to experience online casino fun! Just grab the 100% welcome bonus which is up to Euro 100 and you're all sorted for a fantastic gaming experience. Tag along with your friends and enjoy some of the coolest poker games like Omaha, Hold'em and brand-new 6+ Hold'em games. They also have special on-boarding games for new players just like you! Join the Vbet club, play poker and win. It's that simple.
Grand Mondial: This is one of our personal favourites because they have over 550 casino games that you can play online. They add something new every time, so even the most frequent visitor also won't get bored! Try to beat their dealer and reach 21, they have some thrilling Blackjack games, perfect for any kitty party. Show off your skills and strategies in their video poker games!
Related Articles: